A Never-ending Journey
If all Simmers could agree on one thing – it would be that we don't have enough hairs in The Sims 4! The search for the perfect sims 4 hairstyles for your male or female Sim is a never-ending one, a journey that could always take another turn. We thought of taking on such an adventure and showing you all of our treasured hair mods for The Sims 4! Find the top list and more on awesome hairstyle mods following the links below:
The Best Hair Mods and CC for The Sims 4
Nicholas Charmer Hairstyle – The Sims 4
Medium to longer crowns and shorter sides is one of the styles of the men full of charm! They know how to wear it proudly and win every situation with their charisma. The awesome mod you're seeing here is a high-quality design by Cazy and it comes in 17 glowing shades! If you want to download it for yourself, click here.
Nightcrawler Confetti Popular Female Hairstyle
The secret of why this mod by Nightcrawler is so popular on the internet lies purely in its beauty! The right length, the smooth flow of the hair, the gorgeous color options… everything is up to the point of perfection. You can find it for admiring at The Sims Resource and you collect it by following this link.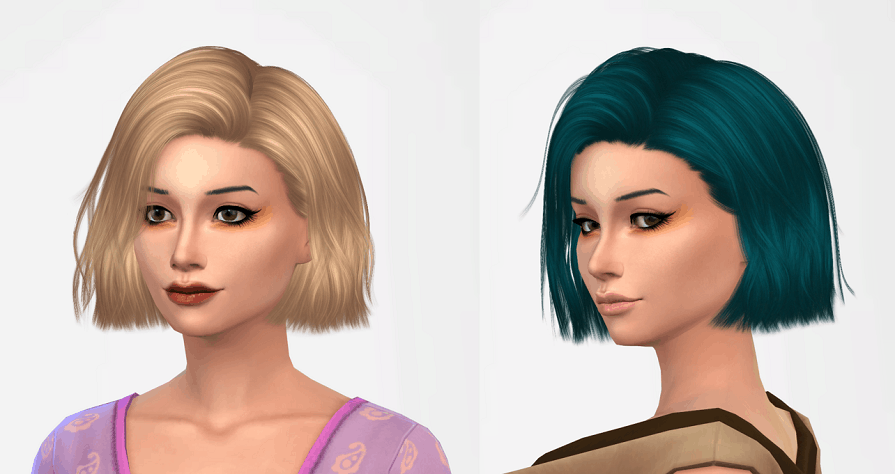 Nightcrawler Cranberry Gorgeous Retextured Sims 4 Hair
One of the most gorgeous shapes of woman's hair is here! With extremely long sides, short bangs and a sweet bun at the top – it's bound to make you absolutely adorable! In 62 swatches, out of which 33 are ombre ones, this mod doesn't lack customization either. If you want to download it and play with it as soon as possible, use this link.
Nightcrawler Impulse Killer Look Hair
To raise someone's impulse only with your hair is an easy thing if you have this hairstyle on! The high bun is overpowering, the overall design is elegant and the 22 different color shades are more than enough to enrich the killer look. For more info and download, head over to this site.
Nightcrawler Kimmie Delightful Retextured Hair
A lot of time you'll find the true beauty in the simplest of things! Such is the case with this delightful long hair and we can't help but love it for it! It's available in all the 64 swatches and it can be yours if you click here. The official publishing page is wasssabisims.tumblr.com.
Nightcrawler Turn It Up Retextured Hair
Nightcrawler has created one of the most stunning hair CC and he doesn't disappoint with this one either! Whether it's a regular color shade or an ombre one, the hairstyle is really flavorful and we recommend you to try it! You can find it for download here.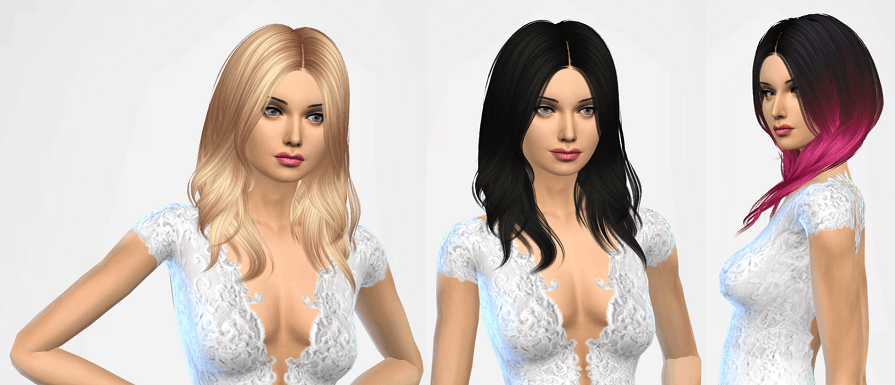 Stealthic Aquaria Rebellious Retextured Hair
The mark of the true rebels is their hair! If you want to Rock And Roll successfully inside The Sims 4 you're going to need its official hairstyle! Long, powerful and demanding – you can download it from this link, and you can find more of the creator at wasssabisims.tumblr.com.
Stealthic Sleepwalking Wavy Retextured Hair
A wavy style is always in! And you really can't go wrong when you wear this dreamy and mesmerizing carpet of hair! No matter for which type of Sim you're planning this mod, we promise you that it will achieve a handsome look. For a super quick download, click here.
T55 Newsea Pigtails Hair for Toddlers
Children are at their most adorable when they wear pigtails, isn't that right? Because of that we've brought you an exceptionally lovely hair addition for your toddlers, with big volume and a messy tone! Hurry up to trudie55.blogspot.com to download it for yourself or use our direct link here.
T55 Newsea J088f Ribbon Bun Hair for Toddlers
We all know that toddlers don't have to do anything special to be cute, but with the right hairstyle they can excel in that too! Have a look at this sweet one with a side bun in a ribbon! You're going to be the judge in which color it looks the best, after you download it from here.
Toksik Queen Styled Jealousy Sims 4 Hair
If we only go by popularity, then this mod will win it all – over 1,100,000 downloads at The Sims Resource! But it's not only its fame because of which it appears on our list, but its calmed lavishness, its gentle waves and its queen style! To add it to your collection, you can download it from here.
Toksik Stunning Ominous Hair
Toksik's creations are known by many Simmers throughout the world. We've had this mod since it was first published at The Sims Resource and we've been using it ever since. On a quiet and nerdy Sim, or on an ambitious and out-going one – no matter, because it always manages to pretty them up! It's available for download at this page.
TsminhSims Foxy Sweet Ari Sims 4 Hair
Being sweet and charming at once is a rare thing. But your Sims can achieve it with this wonderful hair mod which comes in a total of 105 recolors, both regular and ombre ones. Be foxy and download it from here.
TsminhSims Powerful Bob Roux Hair
Bob hair is the mark of a powerful woman! To continue stomping everything before you, we've brought you this fantastic hair mod. Full of volume and full of strength – it'll take your Sim to new heights! Hurry up and download it from this link.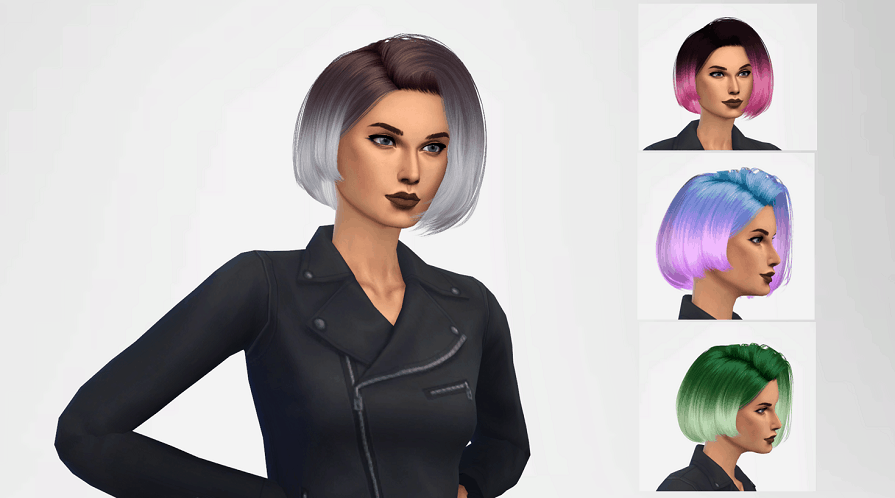 WINGS Handsome Short Male Hair – OS0508
We haven't created a single male Sim that hasn't looked absolutely handsome with this hair! There is something in the messy design, the freeing colors and the boundless confidence that it makes it a must for every Simmer. The creator here is Wingssims and you can download his CC from here.
Yodit Wild And Free Retextured Sims 4 Hair
And we conclude this list with another wonderful discovery from wasssabisims.tumblr.com! This hairstyle is wild and it can serve to spark some adventures up! Between 31 regular color tones and 33 ombre ones, we're more than sure that you'll find the perfect one for your Sim. If you're challenged, follow this link to download it now!