We're sure your sims can make use of full-body blush because skinblends and overlays can never be enough. This list is a collection of the best custom sims 4 full-body blush that works on both your male and female sims whether they are teen, adult, young adult or elder. There's definitely a package to match every taste. Let's have a look!
A Great Collection of Full Body Blush for Your Sim Characters
Flushes Blush
Sophie Body blush
BECOME YOURSELF BODY BLUSH VOL.1
Sims 4 Full Body Blush Custom
This body blush looks absolutely gorgeous with any skin tone. It comes in two flavors with four different opacities. Check it out by visiting this page. And by the way, you get a skin-blend too. You could head over to this post for more skinblends.
Toasted
Not only are we getting a full body blush from this set but also a default and non-default skinblen and a facemask. The body blush comes in six swatches: rosy, red and wine. You can find it under skin details, blush and tattoo. Here's your download-link.
Full-Body Blush CC
Peony Full body Blush
Vanya skin, body blush & body preset
Simandy's full-body blush CC
Another out of the box full-body blush for your sims. You need the original mesh however so you could install this one into your game. To install, follow this link.
Orchid Full Body Blush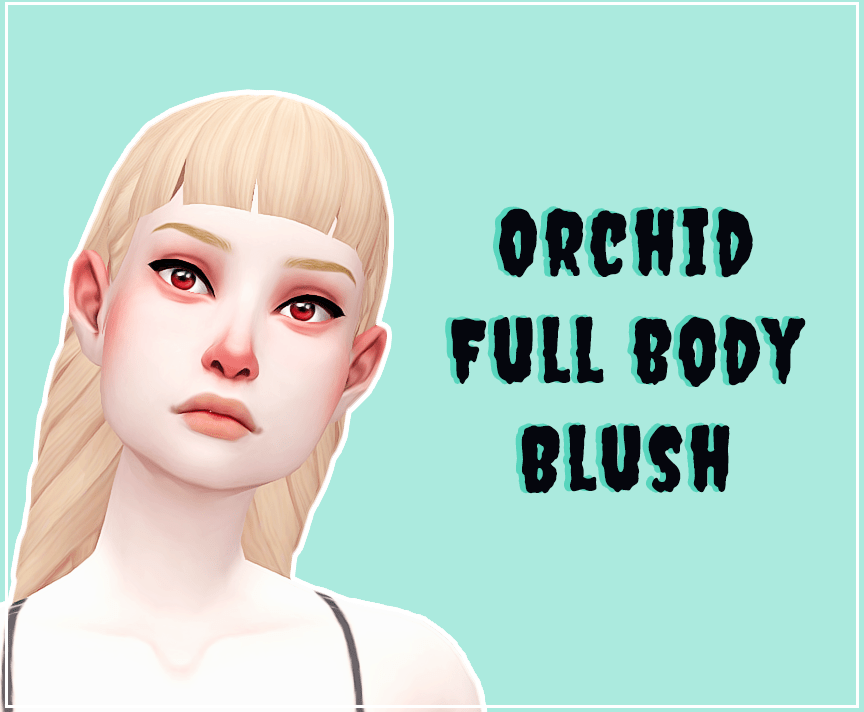 Orchid full-body blush is definitely worth checking, it is now available in 8 swatches. It can be found under blush and face-paint. The only downside to this custom content piece is that it may not work great with some eyeshadows. Here's your download-link.
To wrap up, full body blush custom content is definitely a must. You can head back to the main post for a greater collection of Sims 4 blush custom content. And don't forget to stop by related content by clicking on the links below. Happy simming!
Related Content: