Simmers, the mohawk cc haircut has come a long way and it still rocks and lives on. This list of Sims 4 mohawk hairstyles includes short, wide, curly and exotic designs by different custom content creators. There are futuristic and classic ones, all serving the same rebellious goal. Whether you're getting it for your female or male sims, it is an excellent choice. Why? good question! Because unless they have a round face shape, it look absolutely masterful and it reveals them beautiful cheekbones and jawline. So, without any further ado, let's dive into our list.
Mohawk Custom Content for the Sims 4
Sims 4 Mohawk CC
A futuristic look from top to bottom. If you'd describe your sim as edgy, this mohawk cut is probably the perfect hairstyle for them. It is bold and unique. Head over to this page for easy installation.
MOHAWK HAIR
This stunning mohawk hairstyle is brought to us by Redearcat. It's made with completely new mesh but it is compatible with the base game. Your sims from teen to elder can try it out in a variety of different color swatches. Have a look at it here.
Wild Mohawk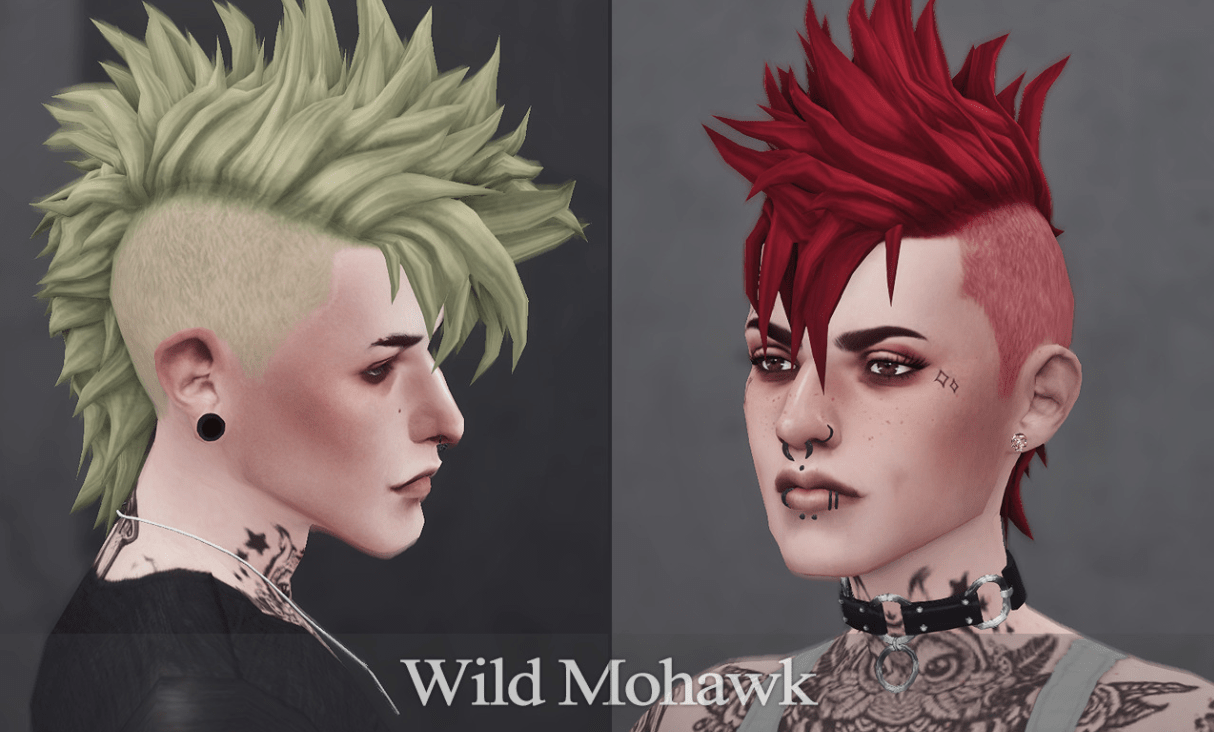 Here's another Sims 4 mohawk that brings home 108 swatches! It can't get bigger than that. There's definitely a color for every taste and it works on all genders from teen to elder. Check it out by visiting their page.
Hellchild Hair
Jarvis Sims 4 Mohawk
Edgy and Stylish 
Sims 4 Mohawk
Undercut Mohawk CC
Hawks for Everyone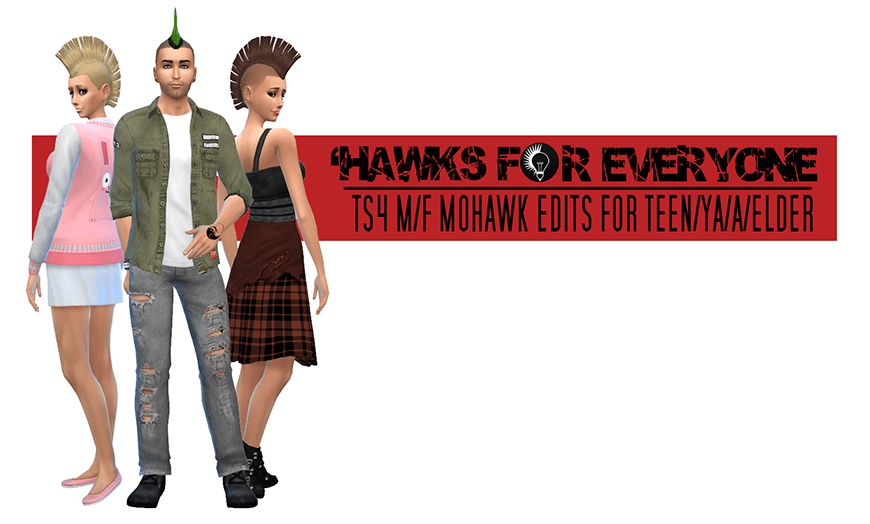 This one is a classic mohawk for all your sims, male and female. It works on all ages from teen to elder. And comes in a variety of cool and dark colors. Check it out here.
Masculine Frame Island Living Mohawk Recolors
This one is a recolor collection of 30 swatches. There's at least two different opacities, so some sides are darker than other. Most of EA color are included for the top bit. You do need Island Living for this hairstyle to work flawlessly. Click here to install.
The mohawk hairstyle has been around forever in the Sims 4 and is going to remain popular for as long as we can imagine. We hope you enjoyed this list of Sims 4 mohawk custom content. Visit the main post for a collection of different hairstyles for the Sims 4. Enjoy!
Related Content: