Our sims don't have the luxury to grow hairline, but good news is, you can always alter reality in the sims 4 with MODS! We bet you'd like your sims better appearing less cartoonish, no? With wispy sideburns perhaps? These little details are killer features and for that reason, we prepared you a list of seven hairline CC that you're sure to adore.
Hand-picked Hairline Mods & CC
Uneven Hairline
We're starting with this uneven hairline mod and let's just say, it's a must-have! You can see for yourself how our sim on the left side looks much true-to-life, and rest assured as it fits a variety of hairstyles and tones -especially that it comes in thirteen colors. You can download it from here.
Widow's Peak Hairline (Male & Female)
Now would you look at this Mod! We know that there might have been a time when you liked a certain hairstyle so much that you started using it on pretty much all of your sims, no? But what do you say about taking that goodness to another level? This hairline suits all genders and comes in 10 unique colors to choose from. Feel free to grab it from here.
Delicate Sideburns
This one truly stands out! You can tell the difference between the two versions and I bet, from this point on, you'll never picture your sims without hairline. This mod has been updated twice Rheall and it only got better. You now have 24 swatches to pick from, regardless of your sim's gender. For a quick download, click here.
Ultimate Hairline
As for this one, it comes in 6 different colors and 4 variants. You can find it in the skin detail category. You can download from here. Oh, and if you seem to like this skin overlay, be sure to check our post here.
Fanciful Hairline with Stray Hairs
If your sim's hairstyle was a fill-in-the-blank type of question, this mod is your answer! There's always room for improvement when it comes to creating the prefect sim. So, go ahead and grab this one and experiment a little. Download this mod here.
S-Club Hair-line
Someone should talk sense into the sims 4 developers! Why? Because these hairlines pop! Pick this one for your male and female sims from here.
Organic Hairline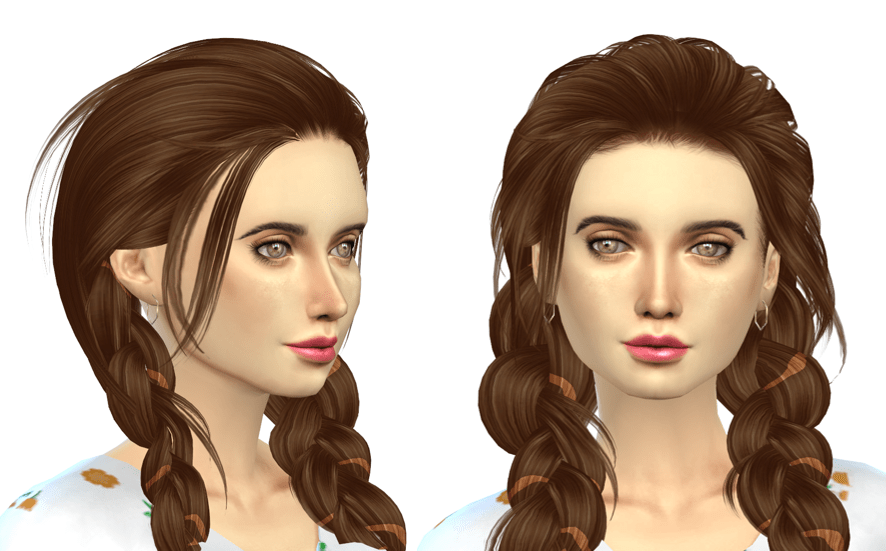 Last but not least, we have you this delicate hairline. It's free and it's base game compatible so be sure to click here to get this mod for your sims 4.

Sims 4: More Female Hair Mods

And hey, before you go, we both know you need a perfect hairstyle to go with these hairlines… SO check out our post here for some of the coolest hairstyles for the sims 4.