If you're reading this, you most likely agree that a hairstyle with space buns is the cutest of all. They are so fun and quirky. Plus, they're perfect for almost every occasion, casual or formal. Oh and let's not forget the fact that they're the ultimate choice for the summer heat. Keep scrolling for the best Sims 4 space buns custom content.
Space Buns Custom Content for Your Female Sims
Josephine Sims 4 hair
Starting off, we have this cute Josephine hair that honestly looks like pure liquid gold. It is hat compatible and comes in 18 different colors. Head over to this link to download into your game.
Space bun princess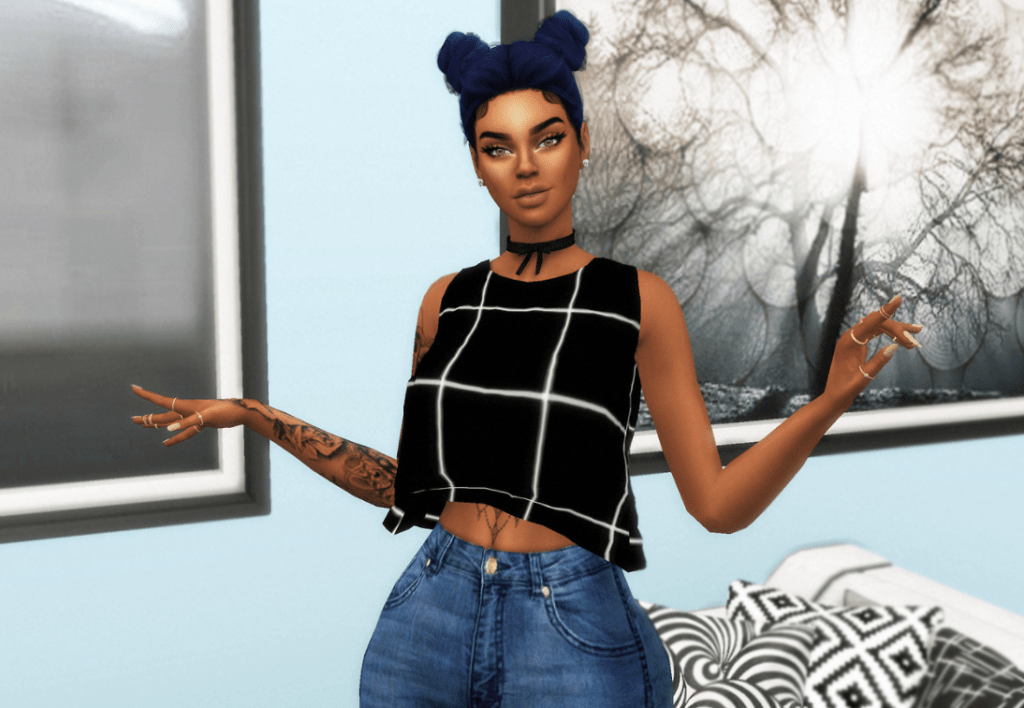 A blue hair will surely bring warmth to your sims' heart, especially with space buns like these. To use this gorgeous hair into your, follow this link.
sailor space buns hair recolored
A braided hairstyle always wins, and now that it comes with buns, it's a killer look. You need to install the original mesh for it work out flawlessly in game. It comes in 44 swatches. Go ahead and check it out, here's your download-link.
Uni Accessory Buns
Short hair, little bangs and awesome space buns -isn't it this the most perfect combination? You can find it under accessories. Oh and as you can see, your female sims from toddler to elder can rock it. To install this set, click here.
betti & lora Space buns TODDLERS
Betti and Lora are brought to us by Savvy Sweet. They are two versions of buns that you need in game. Head over to this page for easy installation.
Bettie Sims 4 Space Buns
Your sims can't get much more girly than a hairstyle like this. It is available in 9 colors. And comes in two versions: one with bangs and another without. Here's your download-link.
braids collection
One of our favorites, hands down. It comes in a variety of 24 swatches, in addition to 7 Max swatches. And in case you wanted to try it out with a hat, you won't come into any problems. To install these gorgeous braided buns, follow this link.
Fox hair (version 2)
We can never get enough of MiikoCC. This half down, half up hairstyle comes with pointy space buns and is compatible with the base game. We're getting the usual 24 EA colors, plus 3 extra ones. Download from here.
Breezy Hair
A half-up space bun hairstyle is totally adorable. It give your sims the chance to showcase the beautiful flowing length of their hair in addition to two cute buns. There is a total of 18 colors for this hair. Click here to grab this awesome hair.
Little Sims 4 space buns
Doesn't this toddler face make you want to get these cute little buns? It sure does. Visit their page for easy download.
We can't but love the playfulness of these space buns. And now, that we've come to the end of our list, we recommend that you visit the main post for a bigger collection of different types of hairstyles for the Sims 4. You could also stop by related posts down below. Happy simming!
Related Content: