If you are on the hunt for some good slider mods, you're in for a good treat! From temple sliders all the way to belly sliders, we have gathered it all in one list for you! You don't want to miss out on these 29 slider mods for the Sims 4!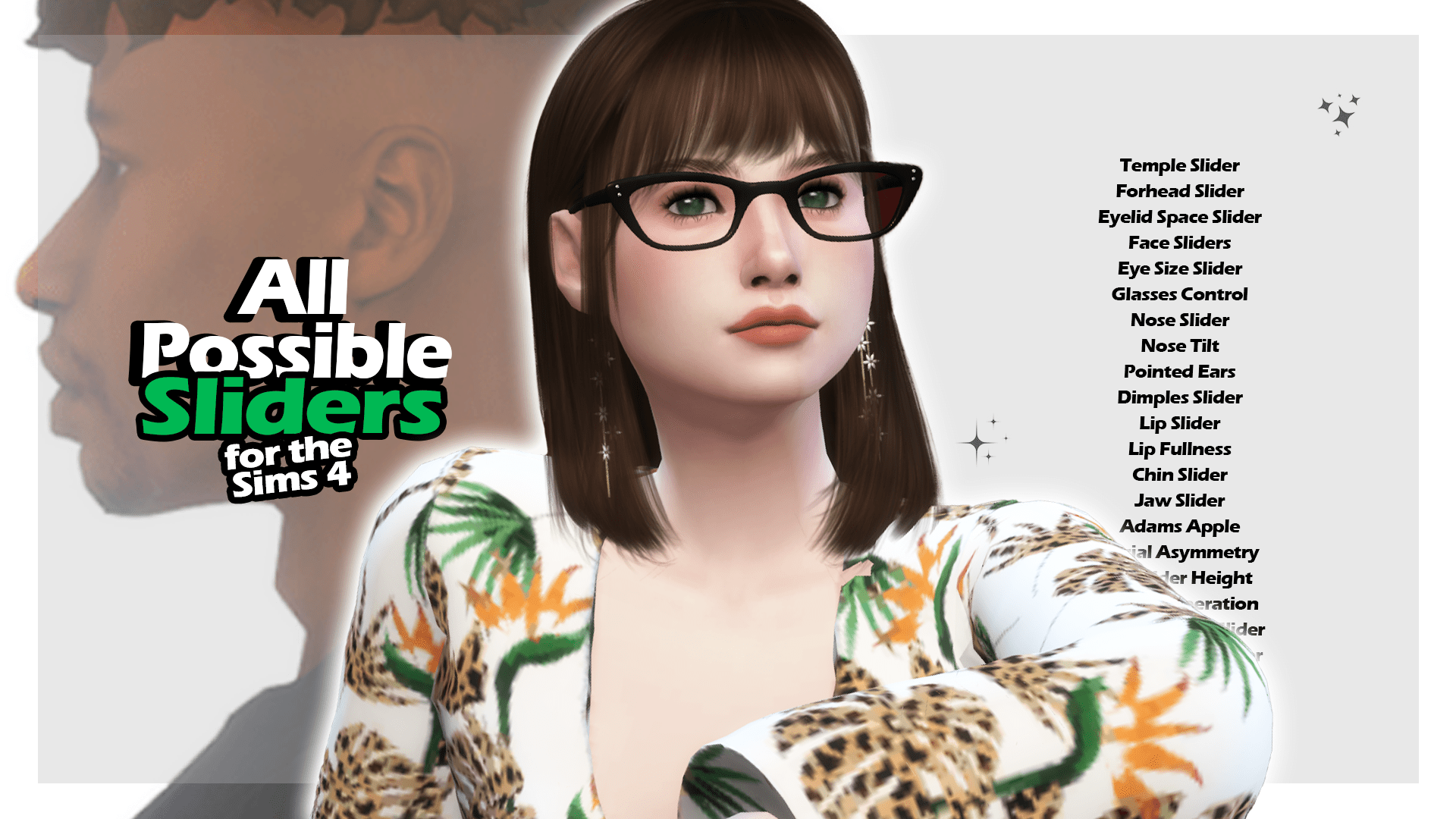 More Slider Mods and Body Presets at snootySims
Before we get into the ranking of the best slider mods ever, we would like to point you to our topic-specific overviews. Whether you're looking for body presets or specific sliders for individual body parts, we've selected the best mods for you! In our ranking we put great emphasis on realism, good usability, easy installation and of course the popularity in the community! Here you can find the links to the rankings:
Click & Drag Your Way to Perfectly Personalized Sims!
While the Sims 4 vanilla game offers a lot of variety for customizing your sim's appearance, there isn't enough to really fine-tune their build and facial features.
We recently discussed height slider mods which unlock the ability to give your sims varied heights, but they're by far not the only slider mods available to further sculpt your characters. Thanks to CC creators we can perfect our sim's faces and bodies to exactly what we're envisioning, making every sim truly one of a kind.
1. Sims 4 Unisex Temple Slider by Squeamishsims
If you go too far with adjustments, the vanilla forehead and temple slider area of CAS can make your sim's head look like a balloon! Installing this temple slider mod will give you the freedom to tweak your sim's noggin without it looking swollen and distorted, and both extremes still look realistic and natural. Check out the link so you can see how lovely this slider looks no matter how you adjust it.
2. Slider 04 by pirumxsim
This mod adds a duo of sliders that affect forehead depth and jaw angle. The forehead adjustment is most noticeable in profile view while the jaw slider can be seen more head-on, so you can edit your sim's faces from all angles. This is another more subtle slider set that offers a lot of expanded range to your character's appearance. To see how the sliders can affect your sim's looks, go here.