If you are wondering if you can adjust a Sim's height in The Sims 4, the answer is Yes. But how is that possible? We have compiled all the info for you!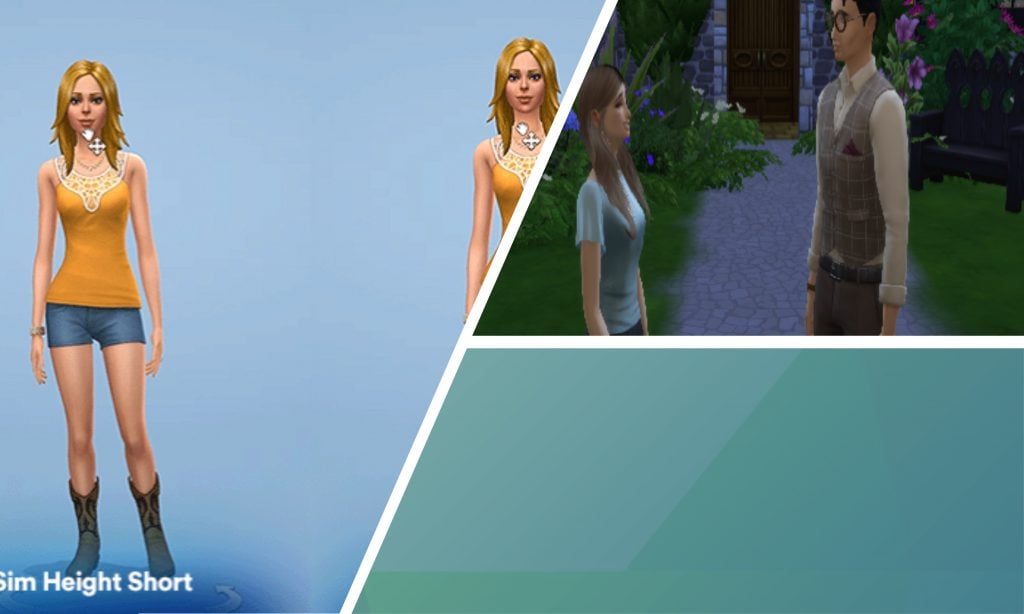 The standard Create a Sim (CAS) game mode only allows adjustments on body mass and weight of your Sims. Here's a solution: a Sims 4 height slider mod. In this article, we'll go through this incredible type of Sims 4 modification. We'll explain what it is all about, including the most popular height mods that you can download for your game.
What is a height slider mod for The Sims 4?
A Sims 4 height slider mod is a type of game modification that helps you adjust a Sim's height by merely using a slider in CAS game mode. That's it!
Though it sounds so simple, the height slider mod makes a big difference in the game. It gives you the freedom to adjust not just your Sims' physique but also their height – and this somehow affects the gameplay experience. I'm talking about even those simple actions like cooking to social interactions with other Sims and more!
The Sims 4 Height Slider Mod Versions
Height Slider and Shorter Teens Mod by Simmythesim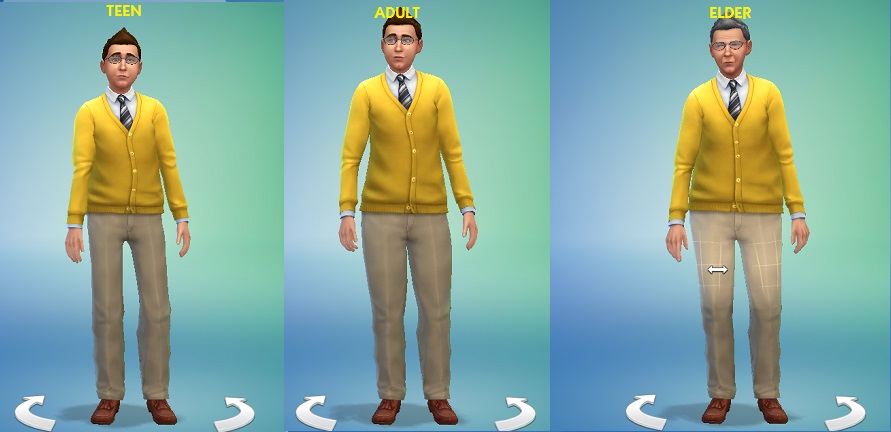 The first and original height slider mod for The Sims 4 is the one created by simmythesim at ModTheSims in 2015. Although this one is not as updated as the other height slider mods available, it sure is the one that paves the way for the development of other height mods that Simmers get to enjoy today.
It's simple to use, too. You just have to click and drag on the Sim's feet to make it taller or shorter. On the flip side, it only works for Sims, aged teen to elder and not for younger ones.
This mod also includes the Shorter Teens mod, which shortens newly created and game generated teen Sims.
Height Slider by Godjul1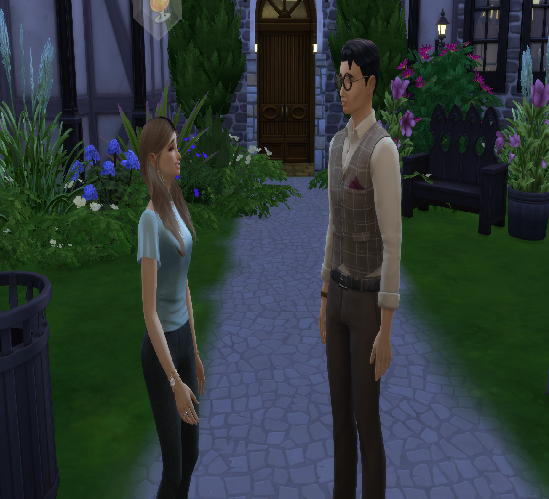 In 2017, GODJUL1 introduced a newer and updated version of the height slider mod from this CAS mod page at ModTheSims. It was based on simmythesim's original height slider mod but tweaked and updated to address some of the animation issues and give additional features.
This mod has several versions for teens and adults/elders, with each version corresponding to the height difference that will be made to the Sims. It ranges from 1x to 3x taller or shorter than the standard height in the game.
As with the original CAS mod for height adjustment, this version only requires you to click and drag the feet of your Sims to change their height. Bigger feet means taller, while smaller feet means shorter.
Height Slider + Extras by Luumia

Now, let's talk about luumia's height slider mod as it is one of the most popular CAS mods within the Sims 4 community. Like other available height slider mods, this one is also based on the original version by simmythesims.
Luumia's version is more simple and easy to use than other different variations of a height slider mod. However, this mod for Sims 4 does not work for kids and toddlers. In other words, it only works for teens and older Sims. Updates from the original CAS mod includes the following:
The Sims' head, hands, midriff, and feet remain proportional to the size of the body as you adjust the height.
Instead of the usual feet slider, this version uses a slider through the Sim's neck. So to adjust the height manually, you need to drag the neck upward or downward.
Lastly, this mod also presents four (4) different body height presets, such as short, medium short, medium tall, and tall.
This height slider modification further includes extras, which give a fuller game experience. First is the Neck Tall/Short Slider, which you can use to adjust the length of your Sims' neck. What's more, it can be used even without height mod though clipping issues can be expected.
The next one is the Hip Shape Slider. This extra mod simply allows you to adjust your Sims' hips. Like the other mods above, this one only works for teen and older Sims.
Common Issues When Using a CAS Height Slider Mod
Like other types of Sims 4 mods, The Sims 4 height slider mod also comes with problems once in a while. let's take a look at the common issues that may come with this fantastic mod.
Bear in mind, however, that mod creators are continually making updates and improvements into mods to address any problem and make improvements. For the height slider mod, here are the usual pitfalls experienced by users:
Because of the height adjustments, users often report clipping issues in live mode since TS4 is initially built for the standard height of child and adult.
Animation during interactions such as kissing and hugging can be a bit off when the Sims are of different heights, especially extreme ones.
The hands or feet of Sims may disappear when adjusting the height.
Interested to know more about other interesting and fun Sims 4 mods and CC? We've compiled some of them here. Also, take a look at our list of the best Sims 4 body mods to see other options for your Sims.
More related body mods
⤦ Back to the Main post: All Slider Mods for The Sims 4 Listed
⤳ Related: Enhanced Butt Slider
⤳ Related: Enhanced Leg Slider
⤳ Related: Breast Slider
⤳ Related: Shoulder Height Slider
⤳ Related: Female Waist and Hip Height Slider
⤳ Related: Chest Slider Mods
⤳ Related: Ears Slider
⤳ Related: Face Slider