Lately we've been witnessing the return of the hippie cc trends into the Sims 4. From embroidered jackets, jeans, dresses, blouses and more, there are plenty of custom content out there and we're bringing the best of it to you in one list. Let's begin, shall we?
Hippie Custom Content for Your Male and Female Sims
i wanna be a hippie
An awesome hippie collection of shirts by SAARTJE77. Your male sims will certainly love this set as it comes in a variety of 15 swatches. However, it requires Laundry Day to work flawlessly in game. Check it out by visiting this page.
Boho Hippie Lookbook II
This is honestly the most perfect hippie collection. It includes custom hairs, tops, bottoms and dresses. Check it out by visiting this page.
Sims 4 hippie cc
This collections brings to life many hair packs, clothes and accessories. There are items for your male and female sims from teen to elder containing stockings, vests, dresses, hoodies, flower crown. Visit their page for more info.
Sims 4 Hippie CC Skirts
This works for an everyday, casual look but also for a formal outing or a party. You get 20 unique swatches from this list. For easy installation, click on this link.
60s Bohemian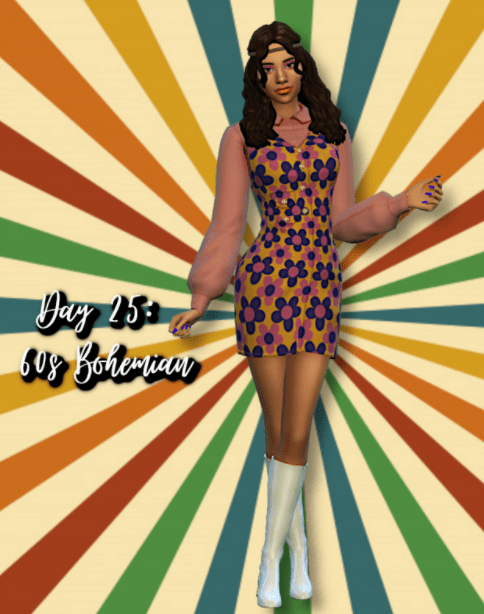 Such a stunning sim by Mimi. You can get this gorgeous hair. 60s eyeshadow, eyelash, dress and one cool pair of boots. Each is made by a different custom content creator. Here's your download-link.
clumsyalien amelia dress recoloured
This hippie cc dress is a must-have, we tell ya! You have to get the mesh first. It comes in 20 cool patterns and solid. Head over to their page for easy download.
Summer Jumpsuit Collection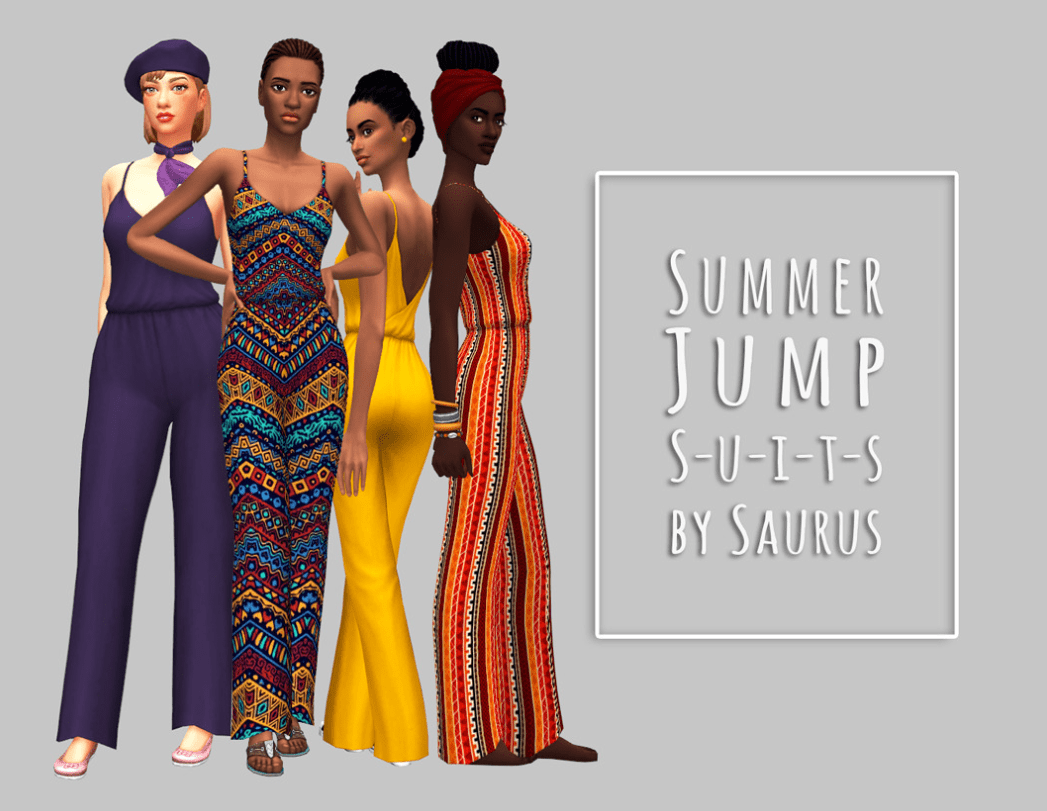 Breathtaking jumpsuits by Saurus! You get two versions: 25 dazzling solid colors and 20 patterned. There are inspired by various designs, such as florals, Africans and retro. Here's your installation link.
Sims 4 Hippie CC
Another creation of hippie styled sims by Katverse. You could check their video to watch the entire making of these lovely sims. And here's a link to all the custom content used.
Boho CC
These two cuties bring back the feels from the 60s. From this set, you're getting an Ombre hair, a paranormal top, pants, makeup, necklace, boots and a dress. Click here to have them yourself.
There's definitely a time for every clothing style but this one has sure survived decades of new trends. We hope you enjoyed this list of Sims 4 hippie cc. Make sure you check out related content by visiting the links below. Happy simming!
Related Content: