What do you say about integrating aspects of the biggest game of the century, Cyberpunk —into your Sims 4? Sounds exciting, we bet! So, sit back and enjoy this list of the latest cyberpunk custom content and mods for the Sims 4. You could check out more futuristic clothing, accessories and cc packages by visiting our post on stunning Sci-Fi custom content.
And now, without any further ado, let's dive right into our list!
Cyberpunk Clothing and Accessories
DSF Mask Oritur Plasma
We're starting off with this mask for both you male and female. Your sims can now be protected from toxic gas and enjoy a a safe breathing environment heh. You can find it under glasses category.
To install, follow this link.
Cyberpunk 2077 Quadra car
You know, in order to get this car in cyberpunk you have to complete a while gig. But, why do that when you can easily get this awesome, iconic cyber car by following this Download link and installing it into your Sims 4. Enjoy!
Oni Mask
Another beautifully designed mask for your sims! It's available in 75 colors and can be found under hats. Oh and it works for both genders.
Here's your download-link. Check out hairline mods for the sims 4 here.
Cyber Eyes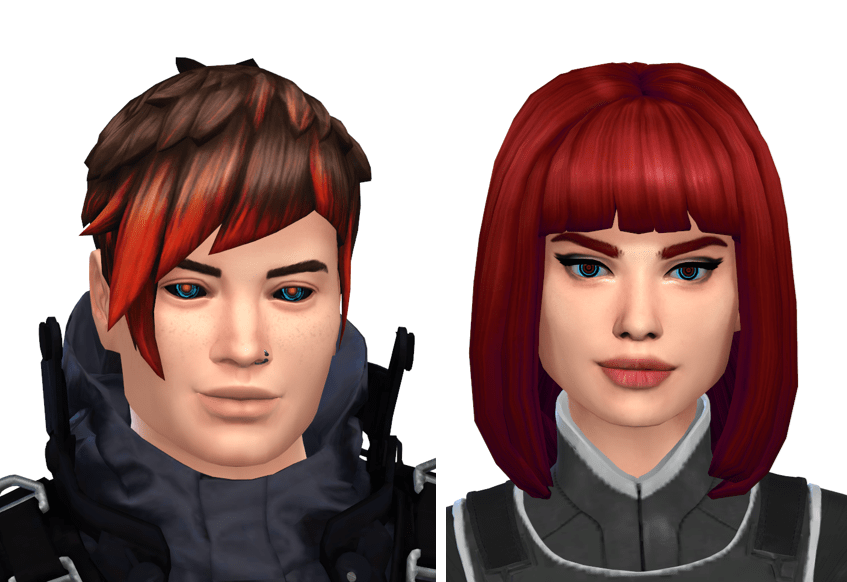 With over 7k downloads, this mod definitely pops! You get these cyber eyes in 9 colors for both male and female. Click here to install.
Casual Set
Loving these two! You get two versions of outfits for each gender. Download from this page. They also give off a sci-fi vibe, so make sure to check out our post here.
Cyberpunk Clothing
This is probably all you need! You get a head to bottom outfit, shoes and masks. It's base game compatible and works for both genders and on all bodies. The outfits are available in 4 color designs.
Go on and install it.
EXTERMINATE SET
Absolutely stunning, aren't they? You basically get three items from this set; tops, pants and stylized masks —each available in 20 unique swatches.
Visit Savage-Sims page to install this one.
99 Jumpsuit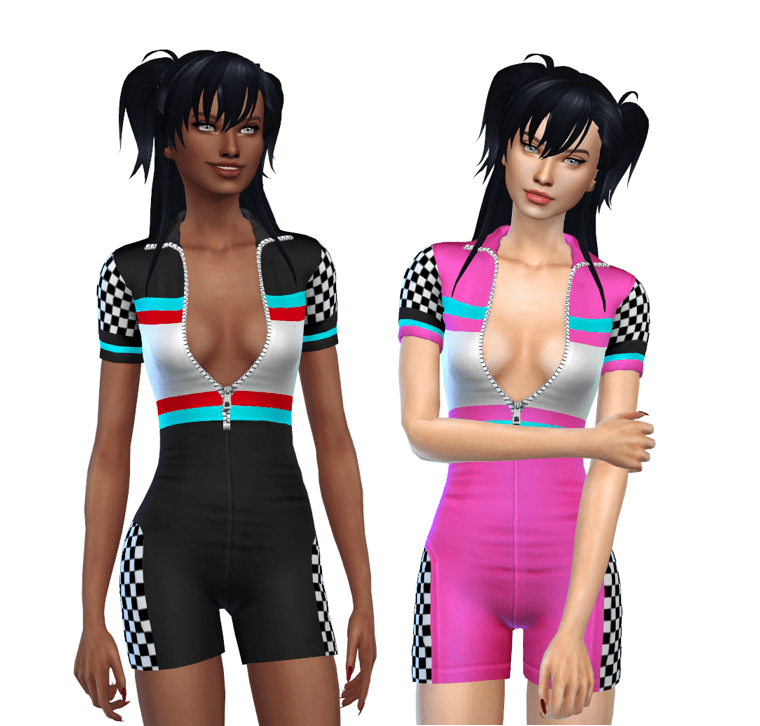 Straight out of Cyberpunk! You get this jumpsuit in 9 swatches. Check it out here.
Favriel Dress
Simmers, this dress has been downloaded almost twenty thousand times! We'd usually advise against following the crowd but you probably should this time.
Download here.
Roxy Hair and Eyebrows
Last but not least folks, we present to you a maxis match hairstyle by MarySims. It comes in all 24 EA colors and is compatible with hats. As for eyebrows, both your male and female sims can have them.
Download from this page.
Check Out More Special Outfits Here
We hope you enjoyed this list as much as we did. Check out more speak clothing for the Sims 4 here and here. Happy Simming!