Most of us enjoy sci-fi CC in the Sims 4 because it instills an amusing sense of wonder while maintaining a touch of realism at the same time. So, if you'd like your sims to enjoy a futuristic life, you've come to the right place because we have prepared you a list of some of the best sci-fi cc packs on the internet.
The following mods include Mortal Kombat themed clothing, renaissance themes and more! Let's have a look.
Hand-picked Futuristic Mods and CC Packs
Lunar Oracle Circlet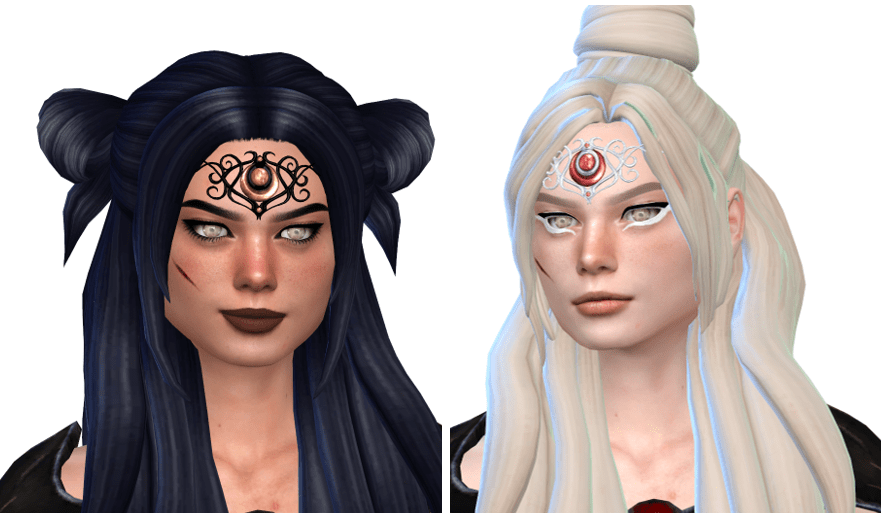 Old but gold! Perfectly designed head accessory that is available for both male and female sims, ages teen to elder. You get them in 24 colors. It can be found under hat category.
Click here to install this accessory.
Futuristic SIMS 4 CC Collection
Don't you simmers like it when awesome designers like Astya96 offer us free custom content that is as gorgeous as this set? It includes two character costumes and accessories for them: Higgs Monaghan, Fragile, Sam Porter Bridges, Clifford Unger.
Grab this set from this page.
SCARLET WITCH
This collection contains two outfits (the tv-series version and the classic one), plus crowns. Download here. We recommend giving default skin overlays a look to top your sims' look.
OverHit Elizabeth Set
Another fascinating creation by Astya96. We recommend checking their Patron page for more awesome custom content packages for the sims 4! You get 30 different swatches for the outfit and 6 for the accessories that come along with it.
Click here to grab this outfit.
Into the Future Metal Dress
A game compatible metal dress that truly defines future from our perspective. It's available in 40 swatches. To install this one, click here. Check out eyebrow mods here.
Inquisition Collection
We'll definitely be using this one ourselves. Beautifully detailed outfits, boots, plus multiple skin details are the content of this set. Head over to this page to get this set. If you seem to like our male sim's hairstyle, check it out here.
Sci-fi Sims 4 CC Outfit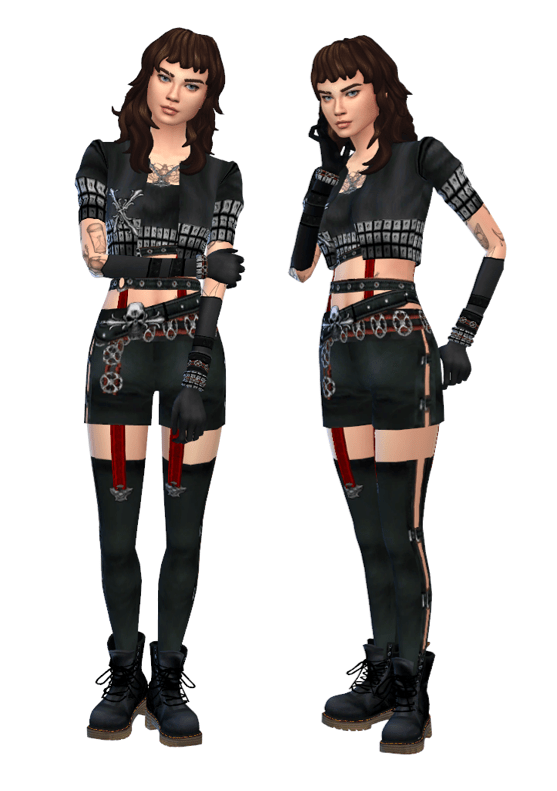 Another oldie that is worth shedding light on. It's a one-version sci-fi outfit brought to you by Lulirine. Here's your download-link.
Renaissance Dress
A beautiful creation by Plazasims. You get this dress in thirty different pattern designs and thirty solid colors. And the metal hardness is colorable too. They're absolutely worth trying. Enjoy!
Download from here.
Mortal Kombat X Mileena Set (Remake)
Absolutely outstanding work! Mileena has always been one of our favorite Mortal Kombat characters and the fact that we get to have her as part of our sims 4 experience, we couldn't be more grateful. Download here.
Tricera Head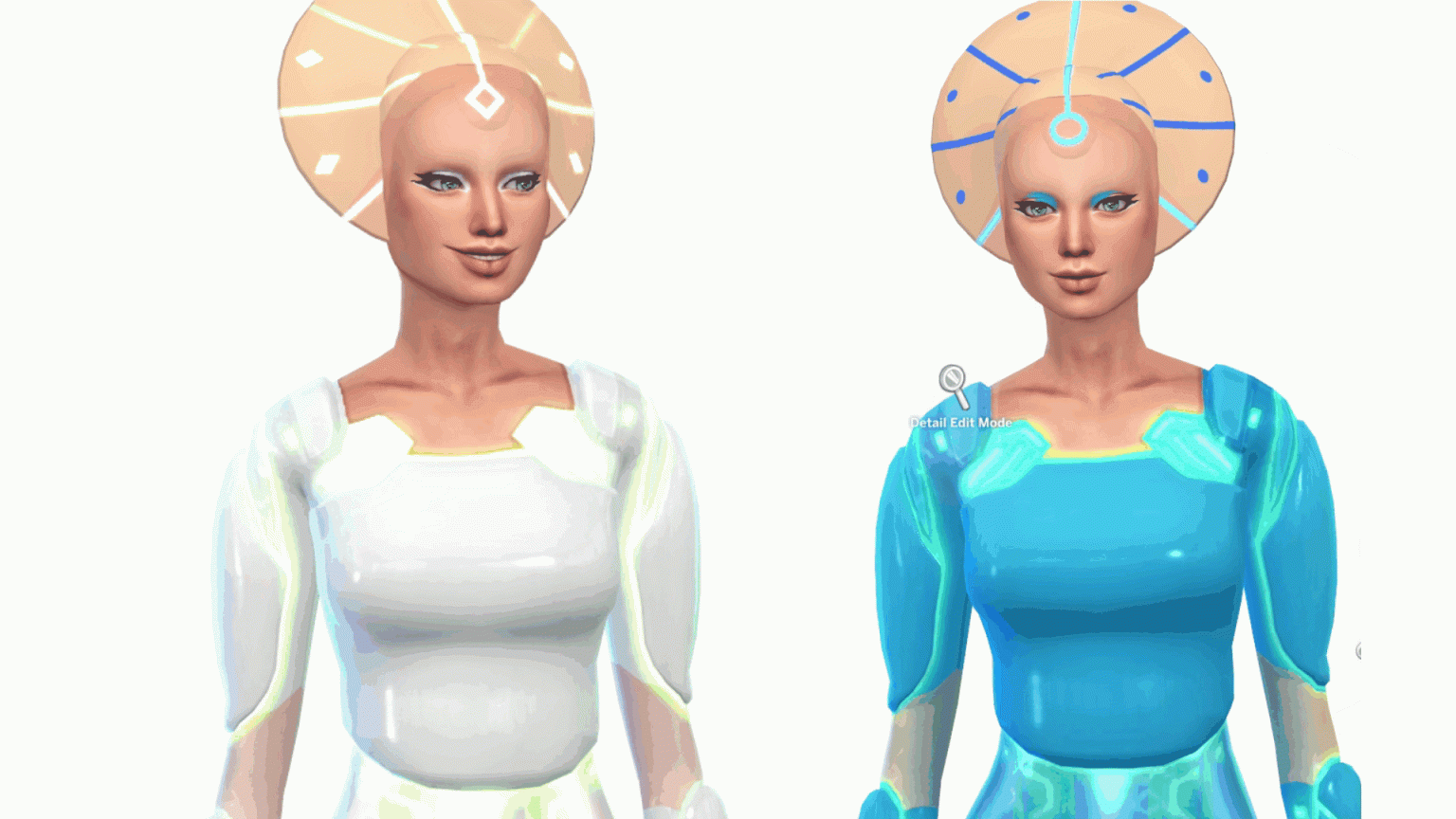 A flashy head by Zaneida. You'll find 3 variants of patterns: blue circle, purple triangle, white diamond. Here's your download-link.
Check Out a Collection of the Coolest Cyberpunk Custom Content
We hope you enjoyed our list. Stay tuned for more and check out other posts on cyberpunk mods for the Sims 4 and retro fashion.