Simmers have loved and worn braids since the beginning of all time. It is indeed one of the most versatile styles because there are complex, intricate patterns but also simple designs and plaits. Let alone that they are almost perfect on any occasion and for that reason we know you should not miss out on this list. Keep scrolling to discover the latest Sims 4 CC braids.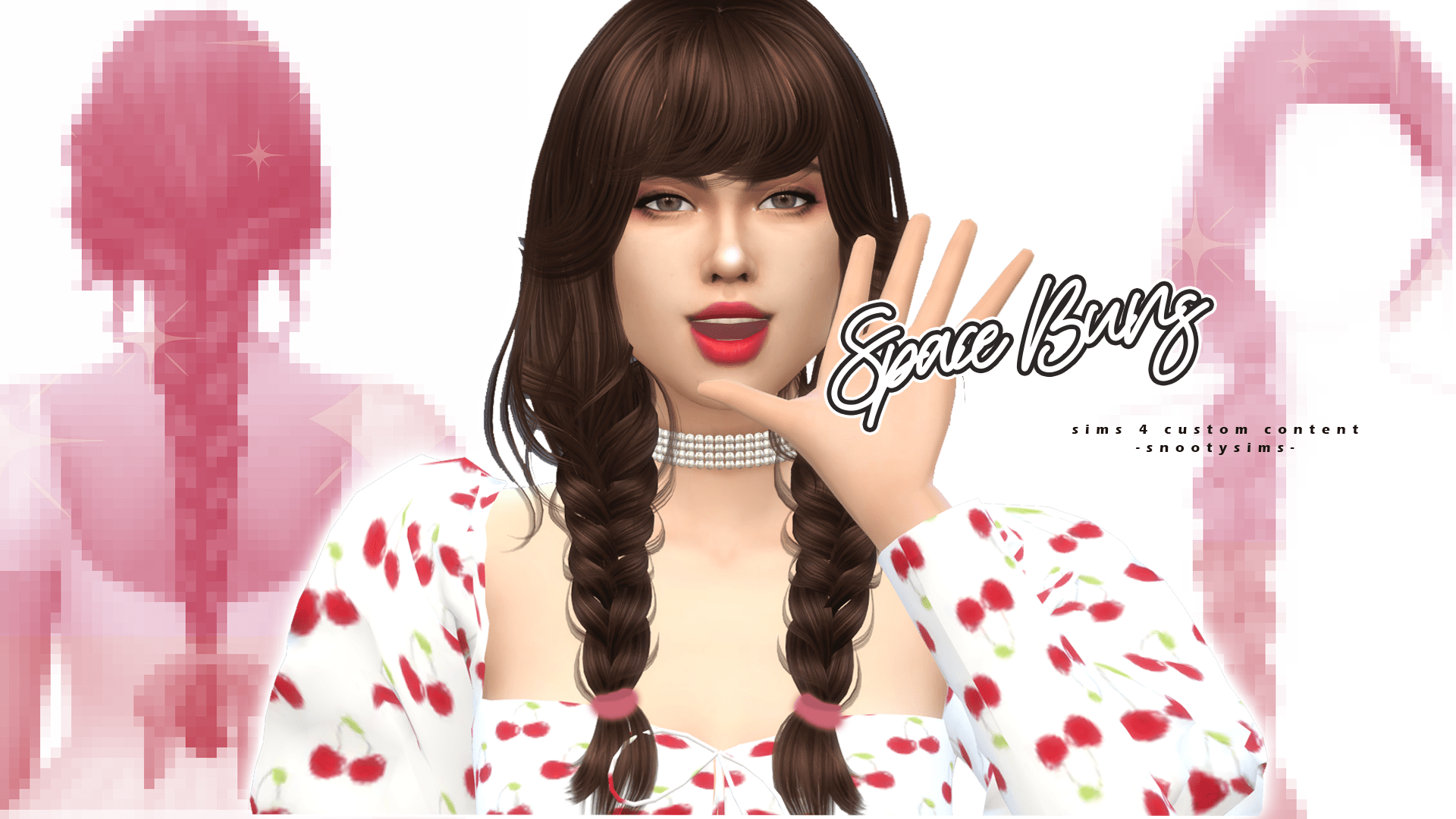 Cutest Braids for Your Female Sims!
There's something about braided hair that just looks so effortlessly chic. Whether you're rocking double braids, strand braids, or any other type of braid, we can all agree that they're pretty darn cool. And the best part is, there are endless possibilities when it comes to braided hairstyles in The Sims 4. With so many CC items to choose from, the options are endless. To help you out, we've compiled a list of our favorite braided hairstyles for your Sims. Trust us, your Sim will appreciate you for it!
1. HallowSims Sigma Hair
If your sims are into clayified hair, you'll definitely appreciate this one by HallowSims. It's available in 16 gorgeous colors. Head over to this page to check them out.
2. Ambrose Braids
We have been using this one ourselves because it's stunning in the broadest sense of the word. It comes in 24 EA colors, plus 40 puppy crow colors. Go and grab it yourself here.
3. Double Braid Hair
This long maxis match braided hair is like no other. It's available in a set of 16 swatches. Make sure you give it a look by visiting this page.
4. Sims 4 cC braids
An out-of-the-box hairstyle that works on all sims. Bangs, braids, and two cute buns. Check it out by hitting on this link.
5. Blossom braids Hair
This one is special! You get two things from this set: a low three strand braid hairstyle and three different flower accessories! It is available in 54 swatches. Click here to check it out.
6. Front braid with ponytail
You do need the mesh so it works fine in-game. This simple braided hair with a ponytail is super cute and can be worn on any occasion, formal or informal. Follow this page to install this one.
7. Anna of Arendelle Hair
This hair is inspired by Anna from Frozen. It is available in a variety of 18 swatches. Check it out by visiting this page.
8. Jessica Hair
A simple style is sometimes all you look for. This one is available in EA 24 swatches. Check it out by visiting this page.
9. Isa Hair
Another long straight hairstyle with two braids at the front. It is available in 54 swatches to pick from. And hey, even your toddler and child sims can wear this one. Go on now and download it by visiting this page.
10. Viking braids hairstyle
Exotic and beautiful! These sims 4 braids are maxis match and can be worn by your male and female sims from teen to older. Head over to this post for easy installation.
11. Helen Braided Hair with Ribbon Accessory
An extra long braided hairstyle for your female sims. It's base-game compatible and comes in 24 EA colors. Your characters from teens to elders could enjoy a lovely old-fashioned look with these braids. Grab it here.
12. Lola Hairstyle
Absolutely in love with this hairstyle. Not only is it base game compatible but it comes in a collection of 54 swatches, plus the normal 18 EA colors. Your sims from teen to elder can wear it. Here's your download link.
Final words
These were our picks of the Sims 4 CC braids. We hope you came to love them. Head back to the main post for a wider collection of hairstyles for both your male and female Sims. And hey, you could always check out related content. See ya there!