Welcome to our Sims 4 Challenges List!
We all love a good Sims 4 challenge. They spice up our gameplay and just give us something to do in a game where you're free to do whatever you want. That's why we have compiled the ultimate Sims 4 challenges list! So now you can find any challenge you want without going through hundreds of posts. For each challenge, we're going to give you a little summary and then give you the link for it. We are sure that you're going to find a challenge that you'll love!
The Sims 4 Black Widow Challenge
An all time classic, this challenge's goal is pretty simple. You have to get rich by marrying the correct people. But, you will have to kill them afterwards! Your main objective is to kill at least 10 of your spouses. Check it out here.
The Sims 4 Apocalypse Challenge
Definitely one of the most complex Sims 4 challenges around, this one is going to keep you hooked for ages. Your sim must survive in a post-apocalyptic world. This world, however, has plenty of restrictions. And they can only be lifted by reaching the top of each career branch. You can find a full post on the challenge here.
The Sims 4 Asylum Challenge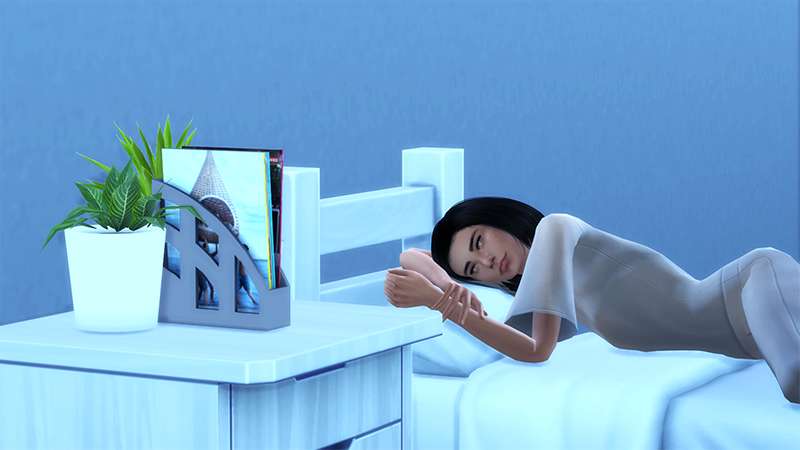 One of our favorite challenges so far. This Sims 4 challenge has 3 difficulty levels and hard seems almost impossible! All you have to do is complete your sim's aspirations to prove to their psychiatrist that they're fine. But you'll have to keep 7 other sims alive at the same time! Check it out here.
The Sims 4 Random Legacy Challenge
This sims 4 challenge is going to keep you entertained for hours! You create a generation that is influenced by chance. Even your sims' careers are random! Truly, no two sims will ever be the same in this save. Your main goal is to go through 10 generations. But you'll have to do so while following all of the rules! Click here to read more about this challenge.
The Sims 4 Decades Challenge
Have you ever wondered how life was like in the 1920s? The 1950s? With this Sims 4 challenge, you will go on a journey through time! Your first generation will start in 1890 and your last will mark the end of 2010. However, your sims will have to stick to the lifestyle of each era. No matter how difficult it might seem. Find out more about this Sims 4 challenge here.
The Sims 4 Not So Berry Challenge
Are you obsessed with colors? So are we and that's why we brought you this challenge. Unlike any other sims 4 challenges, this one is quite fun and relaxing. All you have to do is match your sim's life and appearance to one certain color. But, at the same time, you'll have to make their dreams come true! Read more on this challenge here.
The Sims 4 Zodiac Challenge
Let's face it, the zodiac signs are all the rage right now! You will find them in clothing, accessories, articles, virtually anywhere. You will also find them in this sims 4 challenge too. For this challenge, you will have to complete a generation of 12 sims, each representing a different zodiac sign. You can read our full post on this challenge here.
The Sims 4 Runaway Teen Challenge
Teens are crazy creatures. They like to shout, defy their parents and most of all, run away. Now your sim can get a new start in life through this sims 4 challenge. All you have to do is survive on your own and build your life from scratch. But remember to keep a low profile, you don't want to draw too much attention! Find out more about this challenge here.
We hope that you enjoyed our sims 4 challenges list! Looking for a challenge that we don't have a post about? Let us know in the comments!

Happy simming everyone!