Find the Best Sims 4 Furniture CC & Mods in this List
Welcome to the sims 4 furniture cc list. Here you will find the best sims 4 for your Sims! Whether it's your Sims' house, flat, weekend getaway or any other place to live, you really want to make it look like it just popped out of a fancy decor magazine, right? In real life, sometimes you have to spend a lot of time and energy to find the furniture you really like… But we're sure you'll find your favorite Sims 4 Furniture CC & Mods in this post and in the posts linked below!
The Furniture Mods & CC MUST-HAVE List
Era living room sims 4 furniture
There is nothing better than coming home from a long day spent at work to this living room. The wooden furniture and neutral colors make for a very modern and minimal look, which is perfectly complemented by one or two yellow accessories. Get your hands on it today here!
Cleo living room sims 4 furniture cc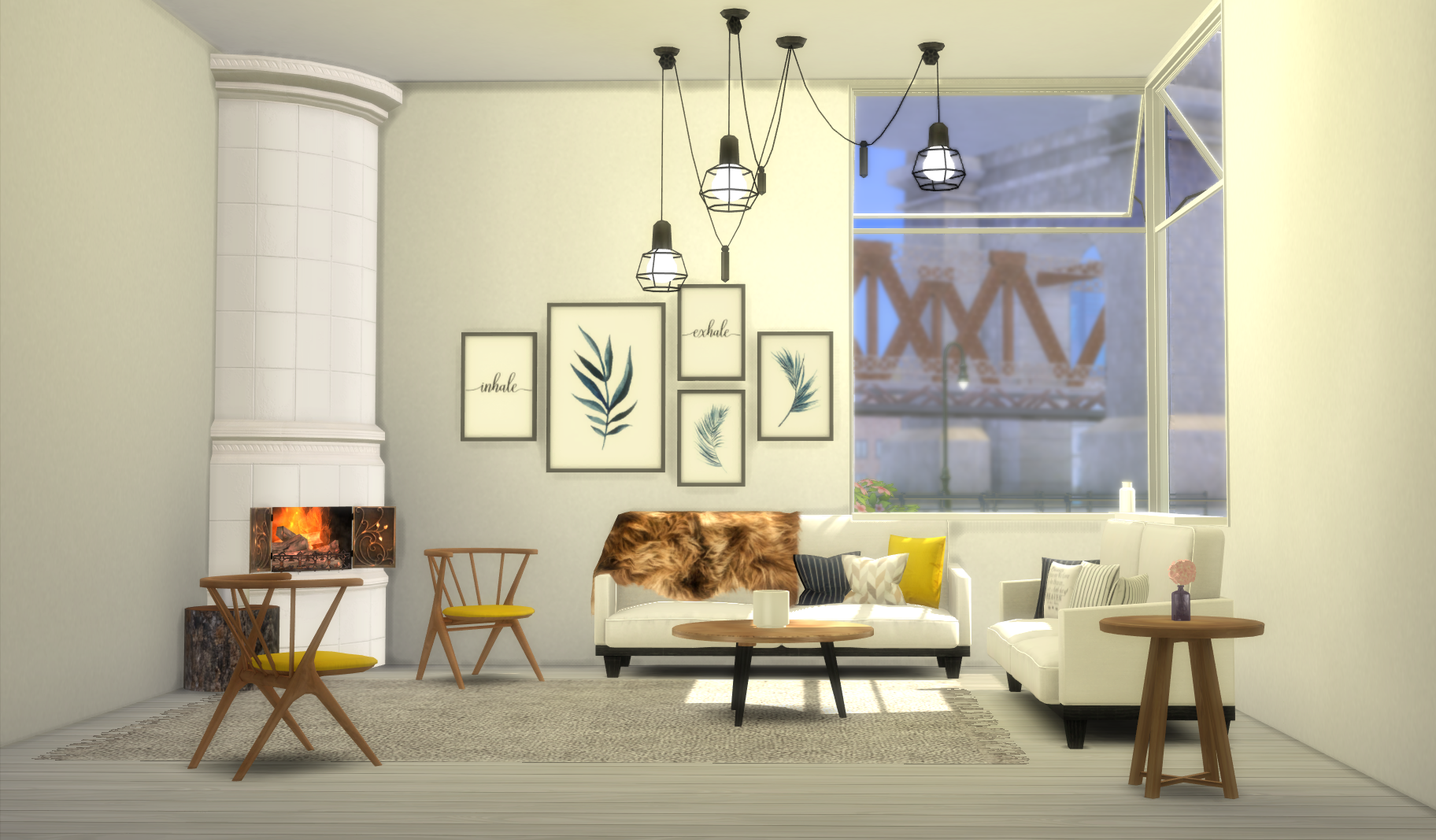 Designed by Severinka_, this living room is everything you've dreamed of. Everything radiates warmth and coziness: the roaring fire, the house plants, the fur on the couch… It's perfect for spending a romantic evening together, or even for working from home! Grab it from here!
The Cutie – High Chair
Sims with newborn babies, look out! This high chair designed by Ung999 is a groovy accessory to any kitchen. It comes in various colors, so whether you have a baby girl or a baby boy, you can surely find a chair that matches your kitchen as well as your little one's favorite color. Download it from here. More baby mods are listed here!
Princess Bedroom
The image and the title speak for themselves, don't they? If you've ever wondered what a princess' bedroom looks like, search no more – Severinka_ brought it to life for you. Grab a good book and a cup of tea, and immerse yourself in this fairytale of a bedroom. Get your hands on it right now: Click here!
More princess cc and mods are listed here!
Kitchen French Country – Cupboard Glass Doors
This cupboard by Shinokcr has arrived directly from the coast of Southern France to your kitchen to create a romantic and elegant ambiance in your apartment. Get it in any of the three colors, and choose some plates and mugs to match. Combine it with plants and flowers for a full-on French vibe. Go to this link to download it for your house today!
One sofa pillows
Take any of the white sofas from the previous descriptions… If you happen to find them a bit too simple, just grab one of these pillows to lift them up! Or alternatively, you can go full-on hippie and create a bohemian retreat with bright colors, incense and wooden accessories. Download it here!
One of my favorite sims 4 furniture mods: The Terra Sofa
The Terra sofa is an essential part of any patio furniture set. Imagine a Friday night in summer spent outside on your terrace with an ice-cold lemonade (or wine spritzer) sitting on Nynaevedesign's sofa… Isn't that just a dream come true? you think it is, just click here to download it.
Nana toddlers potty
What do you think of when you hear the word 'potty?' Well, surely not these fabulous ones by Jomsims. This unconventional baby accessory has a cute bunny design for your little ones, and it is available in four colors to suit your style and your bathroom as well. Go to this link to download it.
Wall clock
Do you feel something is missing from your living room? Well, check out this wall clock by Severinka_. It can surely be the accessory to a wonderful Provencal room or kitchen, a classic elegant venue, or maybe something with a nautical theme – the possibilities are endless! Download it here and start using it right away!
Two sofa pillows furniture mods
Good things come in small packages, right? Or in this case, they come in twos. Severinka_ designed these colorful pillows for chalet living – so just sit back and imagine yourself within the wooden walls with a roaring fire and snow outside. If you can't wait to be there, get the pillows from here!
Sims 4 Furniture Mods for the Garden: Pavilion
Severinka_ is on fire with these amazing mods & CCs! This pavilion could be your garden's centerpiece. Grab a cup of tea and a blanket, and sit outside to watch the sunset from this beautiful location. I bet you will not be able to ever get bored of it! Go to this link to download it.
October Wall Lamps Sims 4 Furniture Mods
Check out the newest romantic addition to any house: Kiolometro's fairy lights. These furniture mods are perfect for any room, including your bedroom or your living room. Or you can also hang them outside for a nice garden party. These are guaranteed to bring a warm atmosphere even on a cold fall evening. You can download the lights in three colors here.
Coffee table
Just like the image says, this coffee table was made for a holiday home! Black metallic legs and an elegant marble tabletop on a fur rug… If this isn't the definition of rustic minimalist elegance, then we don't know what is. Get the coffee table at this link.
Painting Bear hunting
Another piece for the 'Chalet living' collection by Severinka_ is this awesome painting. When you're in the middle of the woods, and you feel you need something to go above the fireplace (because of course, you have a fireplace), this painting is an excellent choice. You can grab it at this link.