It really is a shame Halloween only comes once a year. The great thing about Sims is that there is no such thing. Celebrate Halloween and your love for the supernatural every day! While The Sims 4 does a great job of incorporating the supernatural in its game, there are plenty of mods available to download.
Supernatural mods that will creepify your game!
Mods help enhance the game, and this is definitely the case for The Sims 4. With the recent release of the Werewolf game pack that came out on June 16, 2022, for Sims 4 we are certainly bound to see a bunch of new supernatural-themed mods. However, this doesn't mean there aren't several supernatural mods that have been created since the Sims 4 creation.
These mods can improve your gameplay, and, in this article, we have a list of the top thirteen The Sims 4 Supernatural mods created for The Sims 4. Why thirteen? Well, it is considered an unlucky number, after all.
Let's dive right in!
1. Dana Scully from the X Files
Number ten on our list is The Sims 4 mod of the infamous Dana Scully from the popular show, The X Files. This is a simple little mod, but a great addition to anyone who was a fan of the X-files. Given the show's premise, it felt necessary to add this to our list! As someone who watched X-Files as a child and always admired Dana Scully, this mod is a dream.
So, fancy playing as Dana Scully as she tries to solve the mysteries in StrangerVille? If so, then this mod is for you! You can download this mod here!
2. Ouija Party Content Pack
Have you ever fancied using an Ouija board but chickened out right away because… you know, ghosts, demons, and all the other creepy things that go creak in the night? Well, with the supernatural-themed Ouija Party Custom Content Pack for The Sims 4, you get everything you need to make your very own Ouija Board party! It comes with an Ouija board (of course) and even poses you can give your sims while using the mod
Click the link here to contact and/or summon your very own ghost or demon! Let's hope it doesn't stick around and haunt or possess your sims.
3. Demon Days Accessories
Vampires are already a staple of the Sims franchise and have been included in the very beginning of the Sims 4. Alas when it comes to the demon population, there is not any representation in the Sims. They always seem to get the short end of the stick when it comes to this franchise. However, fear not my fellow demon lovers because The Demon Days Accessory pack by Pyxis is the answer to this problem you never knew existed!
This mod pack provides veins, pallor, arm/leg gradients, eye bags, and horns! Everything you need to make your sim look as demonic as possible. Go and get your copy here.
4. The Siren Trait: Reloaded
Mermaids were a colorful and fun addition to the Sims game. They are outstanding and all, but Sirens are hauntingly cool. I mean, who has never wanted to lure someone to death with their voice? Well, with the Siren Trait Reloaded mod, your sim gains the ability to lure other sims with nothing more than their voice.
In the Siren Trait: Reloaded mod, the singing, charisma, and mischief skills are gained twice as fast compared to human sims. Download the siren mod here! They may not be able to sink ships like their ancestors, but it is still pretty impressive.
5. Occult Mod Manager
The Occult Mod Manager is the type of mod you didn't know you needed but will be grateful you downloaded. While it may not seem like much, this mod makes sure that all the occult mods out there won't conflict with each other. According to the creator, it contains all the overrides the player would need in case there is an issue.
You can get the occult mod manager here! If you want to make sure that there isn't any trouble with all the occult mods you may download for your game, consider getting this. It will save you a headache.
6. Tarot Card Career
Tarot Cards are quite a fascinating concept. While you may not make a career out of it, your sim certainly can with the Tarot Card Career pack! According to the creator, this is a one-track career with ten levels overall. By the time you finally reach level 10 of the Tarot Card career, which is Guru Tarot Reader, sims all over will flock to get their futures read!
Think you have what it takes to read someone's present or future? Well, grab the tarot card career pack here. The sims in your neighborhood will be lining up to see what tarot cards say.
7. Arcane Set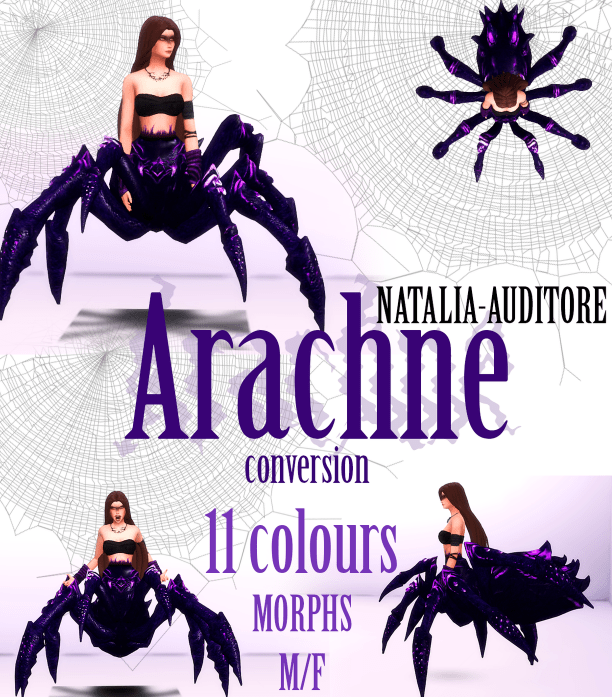 Have you ever looked at your sims and wondered what they would look like as a half spider person? Well, if this question has plagued you, then the Arcane Set is for you! Even if you have never thought about it before, you need to give it a look because it is pretty awesome.
The arcane set is pretty explanatory. It comes with a total of 11 different colors of spider morphs for male and female sims. Think of it like the mullet. Business from the top, party on the bottom. Click here to grab it. Not recommended for this with arachnophobia.
8. Black Magic Mod
Do you like magic but feel more drawn to the darker side of it? This is where the Black Magic Mod comes in. Simply put, this mod enables you to have your witch Sims gain power by selling another Sim's soul to the old gods. Once you do this, the old gods will consider you worthy enough of worshiping them!
Click here to download your own copy of the Black Magic mod today. Your witch or warlock sim will soon be on their way to wielding this powerful type of magic. Just remember not to lose the favor of the old gods. That never bodes well for someone.
9. Whitelighter's Mod
If you have ever watched the popular show Charmed that aired in the 90s (or the rerun which came out in the late 2010s) then you know all about Whitelighter's. However, for those that don't know they are basically a spinoff of angels. Technically, they take humans who can use magic and become their charges. They protect, guide, and even heal them.
With the Whitelighter mod, you can step into the shoes or robe of a Whitelighter and help lead your charges to the best of your ability until they are ready to stand on their own. Click here to download it today!
10. Life Tragedies Mod
A warning that this mod for The Sims 4 isn't for the fainthearted. In the Life Tragedies mod, you play from a list of premade serial killers. The latest addition is Jason Voorhees from the popular horror movie franchise, Friday the 13th so if you were thinking about sending your teens to summer camp, now isn't the time to do it!
Basically, in this mod, you play as a serial killer. You can murder other sims and even kidnap them for ransom or in general if that floats your boat. Click here to download this into your mods folder if you feel like committing some… fun.
Remember, it isn't for the fainthearted!
11. Expanded Mermaids
And now we are down to our top three. In third place is the Expanded Mermaids pack. While mermaids do exist in TS4 (they were introduced in The Sims 4 in the Island living expansion pack), there isn't a lot you can do with these occult sims.
In this pack, your mermaids can access sea sorcery and become full-fledged sea witches. They can even become kelpies if that tickles your fancy.
Click here and get your Little Mermaid on! Unfortunately, a talking crab and fish don't come with this mod. You can, however, fall in love with a human! Hey, it's better than nothing, right?
12. Armageddon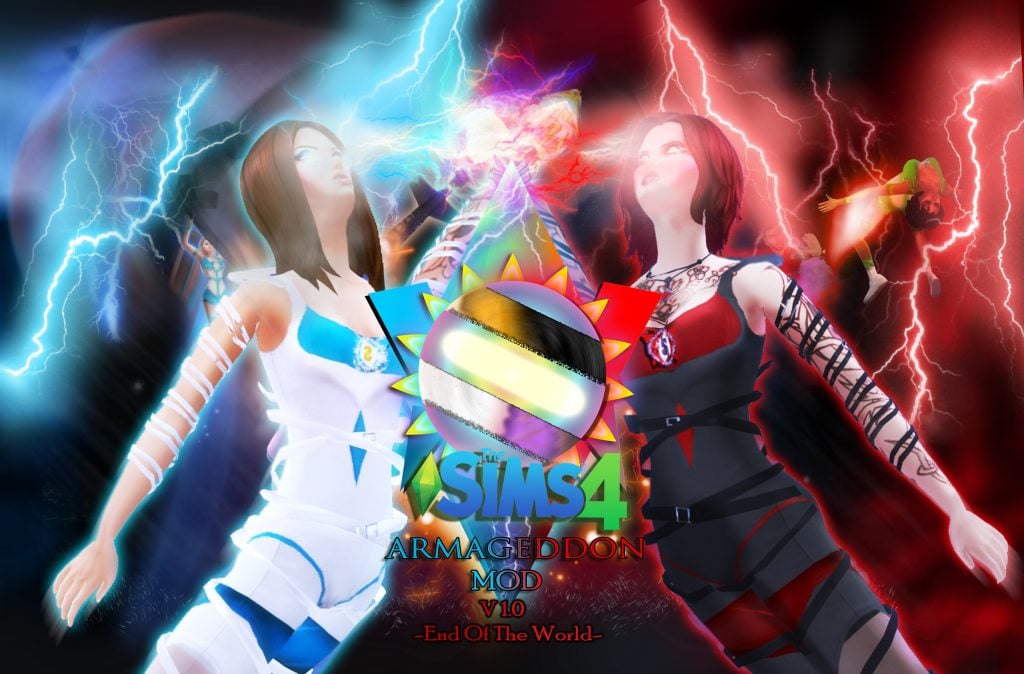 The number two spot in the Sims 4 Supernatural Mod List goes to the Armageddon mod, which enables your sim to take the role of either a Superhero or Villain. Feel like saving the world? Well, then the Superhero track is for you. Want to cause chaos upon other sims and the word? Then, the Villain track sounds more like your style. Click here to find out more!
13. Zombie Apocalypse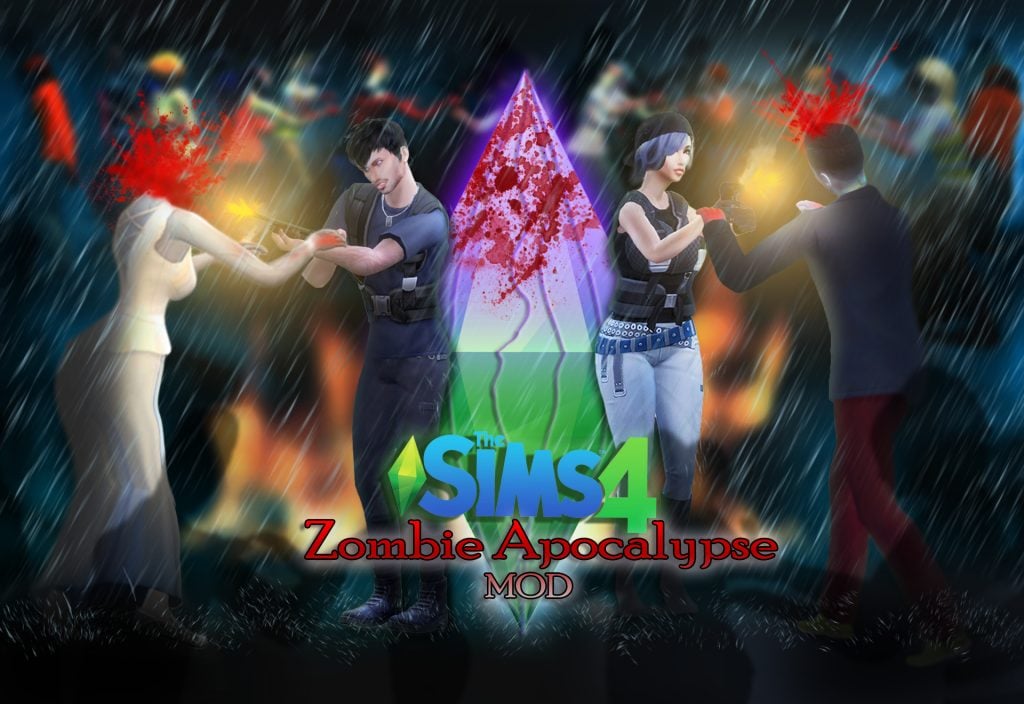 And finally, we are here at our number one spot and that honor belongs to the Sims 4 Zombie Apocalypse Mod! You've probably experienced this genre at least once. Now you have a chance to kick some zombie butt—if you so prefer.
The mod is pretty self-explanatory. Your sim is thrust into a complicated, zombie-filled world where you have the choice to become a heroic survivor or a villain. Just depends on your preference. Check out this mod here and see if you truly do have what it takes to live at an end of the world scenario!