How cool would it be if Sims could have cavities and teeth sensitivity? Well, thanks to the incredible dental mod dental care can become a real thing! Keep reading to discover what this mod is, how it works, and why you'll love it!
what is the dental mod for Sims 4?
Ouch, smells like someone has stinky breath! If you are one of the simmers who are always on the hunt for new cool mods, the dental mod will knock you off your socks, especially if you appreciate a good dose of realism in your game. Created by the incredible a.deep.indigo, this mod brings dental care, dental insurance, and dental problems for your Sims to experience.
With it installed, Sims can experience the same issues we face, such as teeth sensitivity or toothache, and even get legit treatments for them! Here is what you need to know about how it works.
What are the key features of the mod?
The dental mod brings not only dental diseases but also a realistic dental care system. This means that Sims will have to brush their teeth regularly, use their mouth wash and visit their dentist timely to keep their teeth healthy and white. They can even get mint to freshen up their breath. How cool is that?
Make your Sims visit the dentist regularly, and they will have a Hollywood smile. Fail to do so and watch their teeth health go downhill! In that case, expect all sorts of dental issues, from teeth sensitivity to cavities, bad breath, or toothache. The mod incorporates the following:
dental health issues
dental insurance for the whole family
functional dental kits
three types of dental service
making appointments
dental interventions
Is your Sim sick? Learn about the different illnesses in the SIms 4 by reading our comprehensive guide below!
dental health issues
The dental mod introduces a few key dental issues: bad breath, cavities, toothaches, chipped teeth, gum disease, teeth sensitivity, and losing teeth. However, there are also some age-specific issues Sims can face:
Toddlers: These babies can have teething(which can be alleviated with a teething tablet) and go to cleanings and appointments with their adult caretakers.
Children: Kids can have braces! To get them or remove them, make sure your adult Sim accompanies them to the dentist.
Teens and young adults: Much like kids, teens can get braces too. They can also get the wisdom tooth extracted, which also applies to young adults.
Adults and elders: Can get root canals and dental implants.
Not all Sims are equally predisposed to get dental health problems. For instance, slobs and those who have poor hygiene and diets are more likely to get cavities. So, make sure your Sims take good care of their well-being!
More on SNOOTYSIMS: The Sims 4 Health Mod – Have Access to Better Health with This Mod!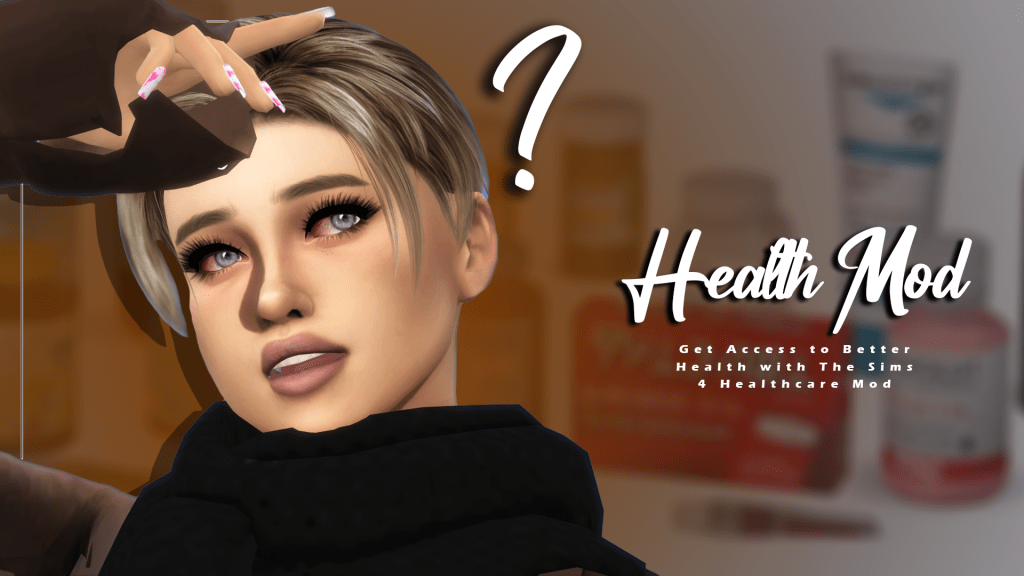 dental insurance for the whole family!
If your Sim gets a dental disease, worry not. As long as someone if the active family is employed, all their family members will be backed up with dental insurance, which will provide them with a 40% discount on all dental services. The downside is that only families who have provided Sims can have such insurance.
This means that Sims who earn a living by alternative methods, such as playing the guitar for cash or selling fruits and veggies from their garden won't be eligible to get dental insurance. However, even if they don't have insurance, they can still visit the dentist and take care of their health, they just won't have the benefits the insurance provides.
dental kits for kids and adults
Prevention is everything, so, to take good care of the dental health of your family, make sure you order a dental care kit. To do so, just make them order dental supplies from their PC. The kit includes all necessities, such as toothpaste and mouthwash for kids and adult Sims, as well as mints and breath sprays. Also, make sure you get that minty gum before they go on a date!
three types of dental service
The dental mod brings three types of dental services: routine cleaning, check-in appointments, and surgery appointments.
Check-In Appointments – To get a diagnosis, Sims will first need to get an Issue Appointment, where a dentist can asses their detailed health and let them know what issue they are struggling with. As soon they start experiencing unpleasant symptoms, the checkup for dental issues option will become available to them.
Surgery Appointments – If their dental problems become unbearable, and they reach a point where surgery is required, the dental mod will give them the option to make surgery appointments. Adults will get a day off.
Routine Appointments – Sims can also have general checkups every other week. This option will be available right after loading the game.
Make that dental appointment!
Make sure your Sims don't skip their dentist appointments! To schedule one with the dental mod, simply make one of the adult Sims use the household menu on their PC. The cool thing about the mod is that all Sims, from toddlers to older, can go to the dentist's office for a checkup.
The dentist is available from 8 AM to 6 PM, so expect the call around this time after you schedule a checkup. You can then manage our appointment in the household menu if you want to reschedule or change something. Alternatively, schedule appointments using the calendar by making special dentist appointment events. In this case, once the event comes just click on Sim's phone to make them go.
Teens and younger Sims can't schedule for themselves or go to the dentist alone, so make sure you have an adult Sim do it for them. Since youngsters can't get calls from dentists' offices, to make toddlers go to the dentist, just click on them and select the "Go to Dental Appointment" option after you schedule a dentist visit.
Dental interventions
If the dentists find that your Sim needs an intervention, they will need to schedule surgery. Sims can opt for anesthesia, but if they do, be prepared for some after-surgery dizziness! Root canals, braces removal, dental implants, and tooth extraction are the only conditions that require surgery. To help them recover faster and mitigate post-surgery pain, make sure they take the pain medication prescribed by the dentist every 6 hours.
how to install the mod?
For the dental mod to work, you will need only a base game. However, you will also need to get Lumpinou's Mood Pack, Sandy Dental Care Objects (included in the dental mod zip folder), and General Pie Menu from a.deep.indigo for everything to work properly. The mod will tweak in-game teeth-brushing actions, and they will do so faster.
Once you have the Mood Pack, the Dental Care Objects and the General Pie menu install proceed to install the dental mod. To get the dental mod, go here, and to learn more about it, visit the author's page here! The zip file will include the dental supplies mod, the core mod, and the minor issue and major issue module. Make sure you paste all files to Documents>Electronic Arts>The Sims 4>Mods. Launch the game, and load a family, and you should have access to the dental care system right away!
Note that the dental mod will likely be in conflict with any other mod that impacts teeth brushing and teeth health.