Hospitals have been an integral part of life since their inception. For most people, they were the first place they've ever seen in the whole entire world. In 2020, hospitals also found themselves in the global spotlight like never before due to their role battling the COVID-19 pandemic. We've searched far and wide for the best The Sims 4 mod hospital, and landed on two broad categories: mods that add new hospitals, and a mod that fleshes out the magic happening inside them.
Whether to let Sims fulfil their ambitions of becoming a successful nurse or doctor or to pay tribute to medical workers, it's no surprise that there is a high demand to expand both the aesthetics and functionality of hospitals and clinics in game. 
Table of Contents
The Sims 4 Mod Hospital Buildings
Let's face it: no matter how good the professionals are, a good hospital also needs quality infrastructure to support their work. Talented The Sims 4 virtual architects from around the world have come together to create gorgeous, conceptual and realistic hospital buildings, using both default and custom content. Here are some of our favourites:
Heartstone Medical Center by chicagonative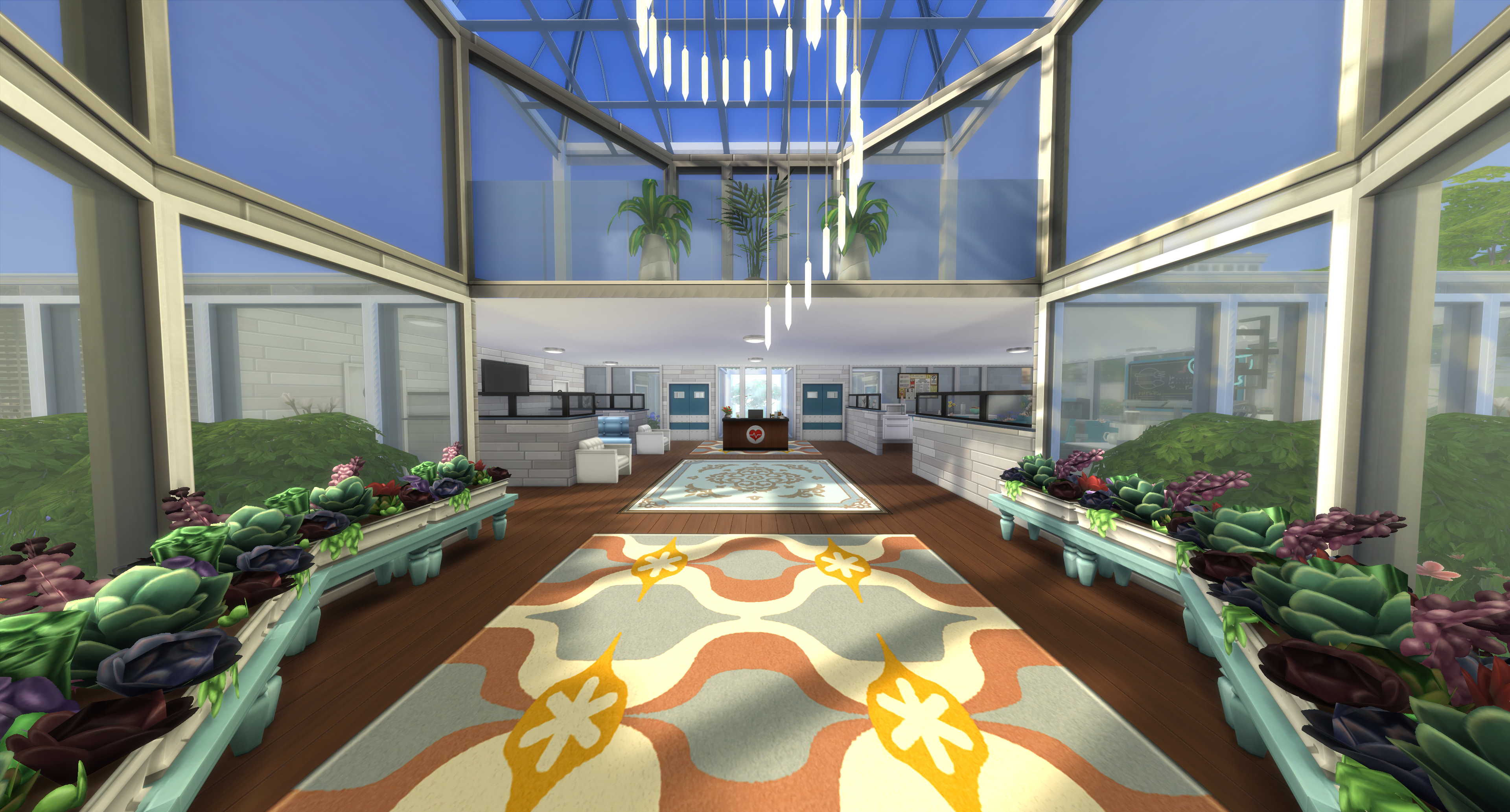 Modder chicagonative has crafted this hospital with a greenhouse-style design, with high-fidelity recreations of staple facilities like labs, exam rooms, surgical suits and cafeterias, some of which are fully interactive. The download link and instructions can be found here.
Family Clinic by Dolkin
Not all medical facilities are created equal, and while large hospitals usually get all the hype, it's the countless family clinics that do the heavy lifting around residential areas. Dolkin has put together a very elegant and modern two-story family medicine clinic, with a nice blend of aesthetics and functional facilities. You can find more photos and a download link here.
New Life Hospital by ArchiSim
Compact but efficient, the New Life Hospital sticks to simpler architecture and aesthetic choices, but there's more to this add-on than meets the eye. The focus of this ArchiSim piece is in functionality, making it a fully functional building for users of the Get To Work expansion. You can get it here.
Hopital Regional, by xmathyx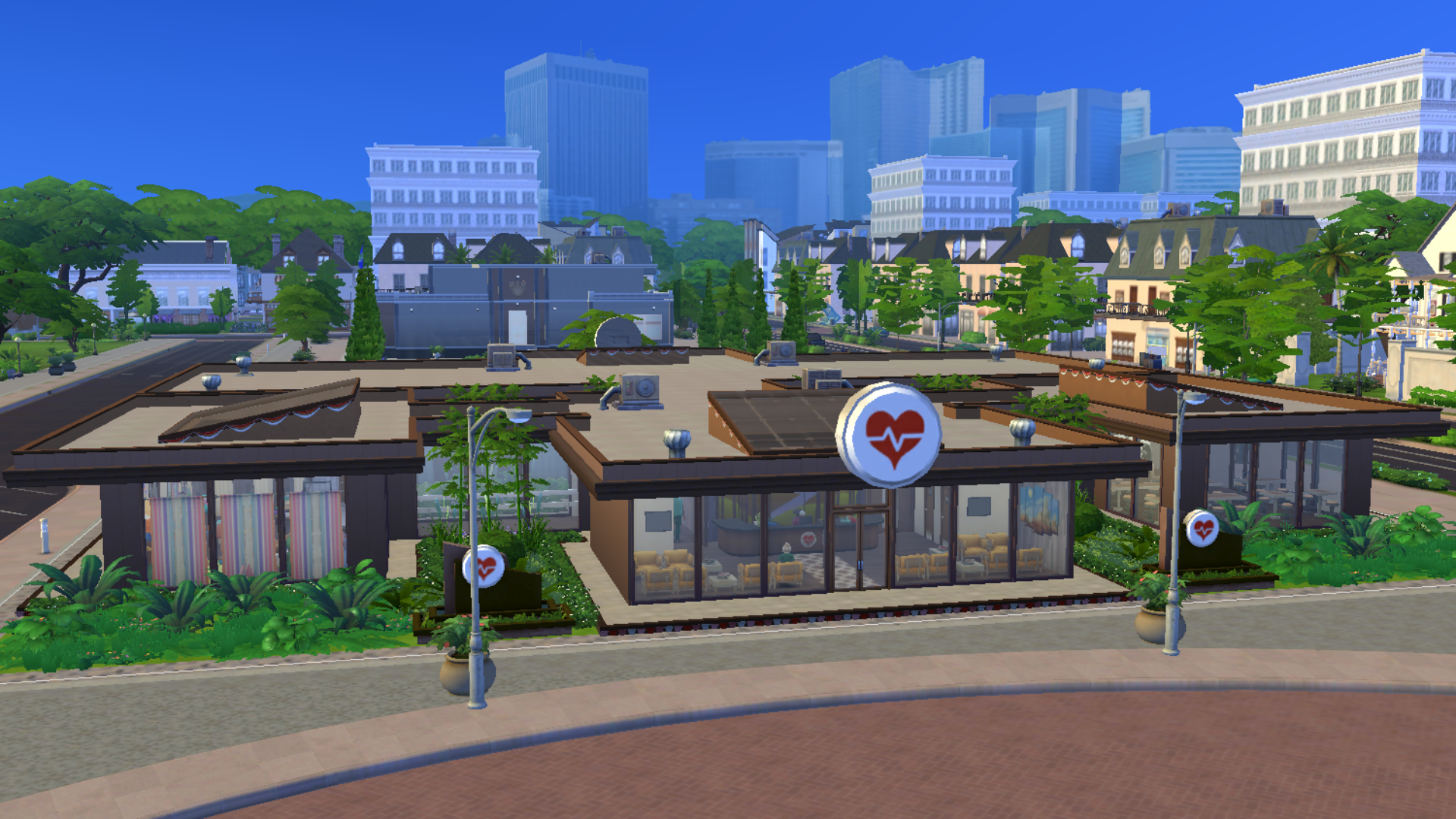 Creator xmathyx has done a brilliant job bringing the unique feel of a modern regional hospital. This functional The Sims 4 mod hospital fits a 50×50 lot, and relies on clever use of space to fit in all the necessary medical facilities without expanding the hospital beyond its regional scope. You can find install instructions and download links here.
The Sims 4 Mod Hospital Career
Many players enjoy The Sims approach to life and its realism, but some like to go the extra mile to achieve that.
Private Practice, by Sim Realist
This mod deserves an article of its own, but we'll try to summarise it to the best we can. The Private Practice mod adds a completely new health system that makes your Sims' interactions with the hospital and medical staff not only more meaningful but essential too.
Things like health history, blood pressure and regular check-ups are a thing, together with knock-on effects and options that affect your Sims careers and daily life, and new Health Sciences careers to pick from. Fans of the mod also have the option to add even more functionality by subscribing to Sim Realist's Patreon page. You can find details about both versions here.