Talent showcase is a new fun event that can help your Sims reach the star level. There are two ways you can attend it, and a few crucial steps you need to do if you want your character to win people over. Stay tuned and continue reading to discover how to host, attend, and win hearts at a Sims 4 talent showcase.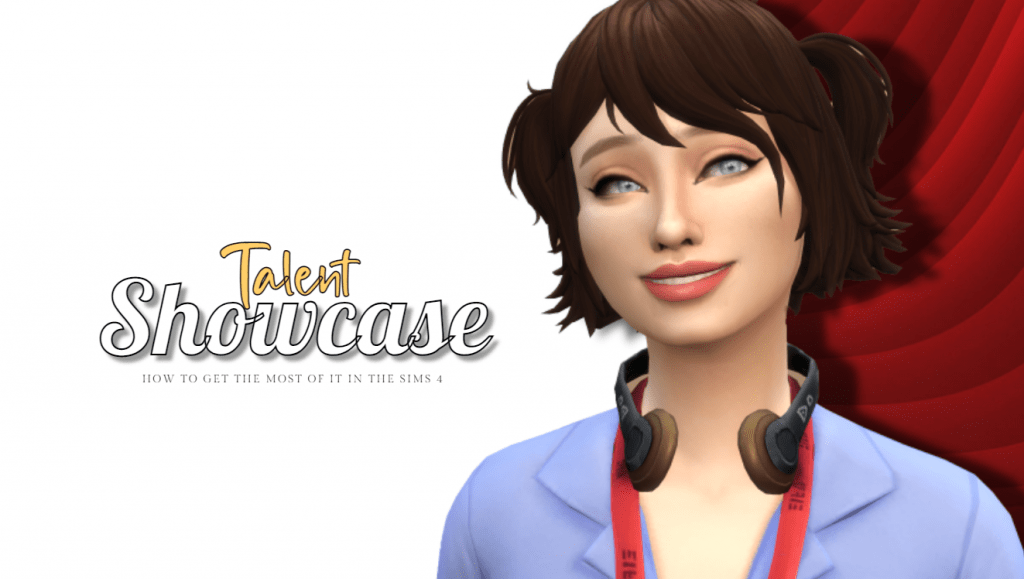 You know your Sims is born to be a start! Learn how to make them the celebrity they're destined to become here!
What is a sims 4 talent showcase?
Talent Showcase is one of the novelties that came with The Sims 4: Get Famous. These are special events held to help rising stars and aspiring Sims become famous and show off their talents. For those who get to charm the crowd, the Talent Showcase opens the doors to receiving Celebrity Awards at prestigious venues. Continue reading to discover how to do a Sims 4 talent showcase sign up!
How to attend a talent showcase?
Talent showcase events are held in lounge venues. To attend one, simply go to the location that hosts the event. Once you get there, make your Sims "Join Open Mic" by clicking on the bar. This is a way to "sing in" and become eligible to perform. The game will automatically notify you when to get ready to show off your talents. All you need to do is simply wait for your turn to perform.
Where to attend a talent showcase?
Showcase events are held a few days a week and typically start at 6 PM and end at 11 PM. You'll also be able to host a Talent Showcase by creating a Talent Showcase event and selecting your own venue.
A talent showcase is a chance to be seen by all the right Sims and celebrities. To check for the upcoming Talent Showcase events, use your Household Calendar and look if there are any mentions in the Events section. This will give you the exact time, date, and location of the next showcase.
Performances usually take place in local lounges and bars of San Myshuno. Learn more about venues in San Myshuno here!
Starlight Accolade Awards
Starlight Accolade Award is the crown of all the effort your Sims have put into improving their music skills. While you can perform at pretty much any lounge bar, award-giving events at held at exclusive locations only, such as Studio PBP lounge. So, if your Sims were to receive an award, rest assured it will happen in one of the lots that have the Hottest Spot in Town lot trait. Sims 4 talent showcase location isn't always the hottest spot, but awards night certainly is.
These are exclusive events and will require a formal dress-up code. If your Sims wins the award, get ready to walk up to the stage and give a speech, as real stars do! This is a major event that can get you starstruck, and expect to see all the most important celebrities attend it. Use this chance to get to know some of them to raise your status. Sims can compete and win in five categories. Sims that are performing at the Talent Showcase will get a chance of winning the Starlight Accolade for Best Song.
Go here to learn how to maintain the public image and deal with fame in the Sims 4!
How to nail a sims 4 talent showcase?
Some Sims have better predispositions for becoming stars than others. Getting a degree from Britchechester University will give you a better starting position. Having a Fine Arts degree will prepare your Sims to be good performers, as they will have the option to learn both singing and playing an instrument. This means that they are highly likely to perform well at a Talent Show.
There are a few other ways to ensure that your Sims' performance will be noticed by others. These will require hard work and some learning. Here are the three tips that can help…
Tip 1: Learn to Play an instrument
To showcase, you'll first need to have something to show to the world, right? The best way to kick off your journey to fame is to learn how to play instruments. Buy a preferred instrument, such as a guitar or piano, and start practicing at home. For instance, some bars tend to have them displayed. The better you become at the instrument, the bigger the chances of nailing a talent contest.
Practice anytime you get the chance. Sims can take their guitar with them and store it in inventory. This will allow you to play anywhere. Opt to practice when your Sims is in the inspired mood, as this will speed up the learning process.
Want to get famous in the Sims? Learn more about The Sims 4: Get Famous expansion pack here!
Tip 2: Level up singing skills before sims 4 talent showcase
If your Sims is hoping to become the next pop star, purchase karaoke from inventory. Although you can test the waters in a talent showcase at lower levels, if you want a good result take the time to reach at least level 5 of your preferred skill. Sims can also sing in the shower, so why not use that, too? The higher you level up in singing, the more music genres will be unlocked.
There is a cheat code that will boost the Sims level to ten. Press ctrl+shift+C and then type the word testingcheats true, and press Enter. Finally, to ensure that your Sims is excelling, type in stats—set_skill_levelmajor_singing 10. This will ensure that their singing will mesmerize the crowd from the first go.
Tip 3: Learn to write songs to become a top performer
Singing and Playing an instrument at the Talent Showcase will help you reach success. However, to be truly, fully acclaimed as an artist in the industry, opt to learn to make your own music.
Your Sims is not only a performer but also an independent artist who should know how to write their songs. While singing and playing an instrument can give you a good start, writing and licensing will help your sims go a notch higher. Level 8 of singing skills unlocks the possibility to write lyrics. To do so, click on the piano, the guitar, or the microphone to get an option to write lyrics.
Once they have finished their lyrics they can license the lyrics by clicking on the mailbox just like a writer does for his novel. Licensing is possible when your reach level 9 in the singing skill.
Want to skip all the learning and become famous right away? I got you! Check out these Sims 4 Celebrity Cheats!