It has always been a bummer to have a limited number of family members in our Sims households, especially since the creativity and energy of Simmers never runs out when it comes to creating more and more sims to make the home more dynamic and exciting. If you are finding ways to expand your household in The Sims 4 but don't know where to start, read our article below to help you!
Is It Possible to Have a Bigger Sims Household in the Game?
Ever since the beginning of The Sims, there has always been a constraint to the number of Sims we can create for the game. Although we desperately want to increase the total count of our Sims in each home, the maximum number that we are allowed to have is only eight. Yep, it's that low! This seems fine if you are the kind of Simmer who would like to expend your game time controlling a solo sim who loves to do everything alone.
But, if you're like most Simmers, you'd appreciate a massive home with a greater number of Sims who dwell in it. You'd love to see them have fun family parties, attend festivals and events together, and grow into unique individuals while sharing their life milestones together. The good thing is that there are a number of ways to do this!
All The Ways to Expand Your Sims Household
We have gathered three possible ways for you to have bigger households in the game. Now, instead of the maximum count of 8 sims, you can increase this number threefold! We have included mods from ClaudiaSharon, TwistedMexi, and the MC Command Center. Check them all out below.
1. Using the Full House Mod by TwistedMexi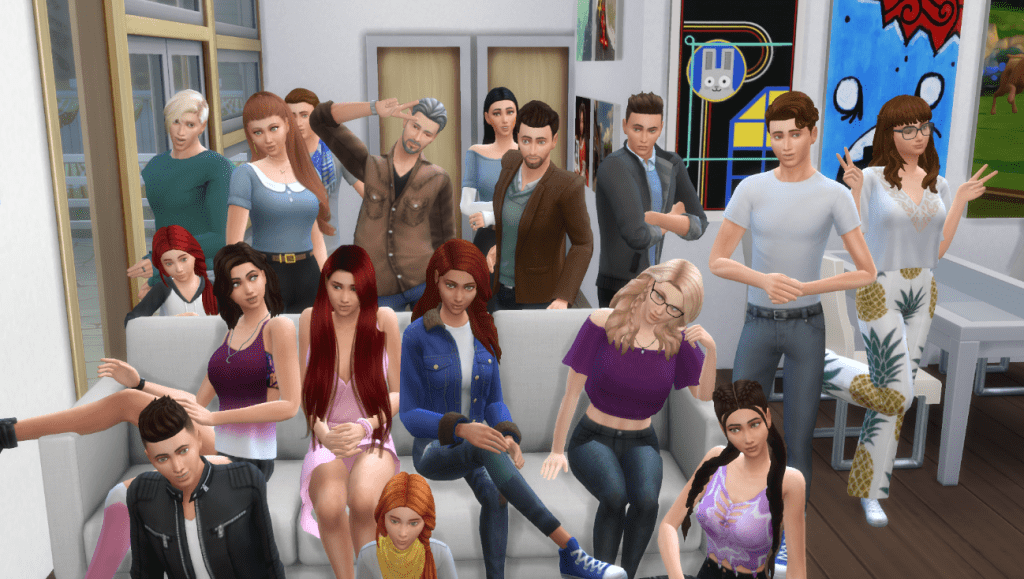 First, we have the Full House Mod created by Twisted Mexi. This simple mod allows us to expand the current household size to 24 sims. Wow! What great fun it is to have thrice the number of original sims allowed. You can download the Full House Mod by TwistedMexi here. Additionally, this mod comes with its own cheat commands, which you can use to further manipulate the household limit in The Sims 4. Here they are:
tm.fullhouse "Kenny G" Williams – removes the "25 Sims per household" rule and lets you have as many Sims in your home as you want.
tm.fullhouse <firstname> <lastname> – lets you add one more Sim to your household.
tm.deletesim <firstname> <lastname> – lets you delete a Sim by only inserting the name.
2. Using the Larger Sims Households by ClaudiaSharon
Next, we have the Larger Sims Households by ClaudiaSharon. This simple mod enables you to easily change the household size to either 10, 16, or 25 sims. Moreover, the mod allows your sims to still try for babies even if they're already living in larger household sizes! Go and access the Larger Sims Household mod here.
3. Using the MC Command Center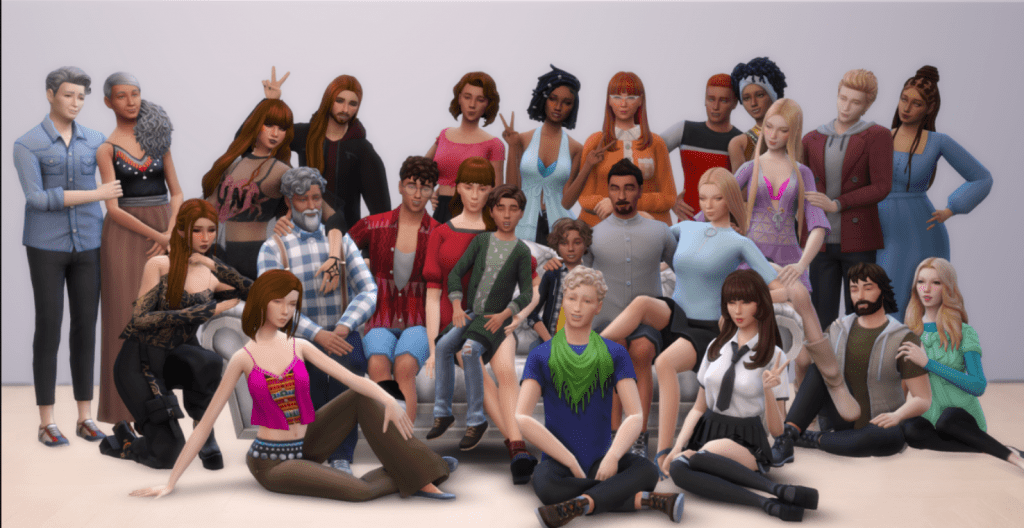 The all-around MC Command Center has once again proven itself useful for the Sims 4. By having this mod for the game, you can also increase the number of Sims in your household. Go and download the MC Command Center here. Then, in the game, click on the computer. Select the "MCCC Settings". After that, select "Gameplay Settings". Here, click "Maximum Household Size" and manually enter the number of sims you'd want to have in the household.
How To Install These Mods
After visiting the websites above and downloading the mods, extract all the downloaded ZIP files until you are left with just the PACKAGE files. Then, go and copy these PACKAGE files into the Mods folder of The Sims 4. You can find this folder through this path: C:\Users\[YOUR USER NAME]\Documents\Electronic Arts\The Sims 4.
Then, launch your game. In the Game Options, click the "Other" tab. Here, enable the use of mods and by clicking "Script Mods Allowed" and "Enable Custom Content and Mods" in the selections. Then, click "Apply Changes". Doing these will ensure that the mods you've installed will function in-game. If you need more help in installing mods, check out our full guide about it here.
Precautions for Bigger Households
Now that you have installed the mods we have recommended and created the perfect, huge, and grand household you've always wished for, the fun begins! However, we should warn you of a few things.
Be careful of game crashes – If you have successfully filled your household with multiple Sims, this means that your game will work harder to process the animation and rendering for each of your Sims. Depending on the system requirements that your computer or laptop uses to run The Sims 4, the game will be more prone to lags and crashes. To prevent these, you can lower the graphics quality in the Game Options
Prevent the disappearance of Sims – The common issue in expanding the households of Sims is that when you enter CAS, only eight Sims from the family remain and all the others disappear. Reddit user AuroraCelery has this tip to help you: "To edit individual sims without any being deleted when you have more than 8 sims in a household, click on the sim you want to edit in CAS, select MCCC Settings > Sim Commands > Modify In CAS. You should get the one sim alone, ready to edit."
Tend to your Sims' needs – Having a larger household does not mean that you'll neglect the individual needs of your Sims! Each of your family members still has their own yearnings and demands, so you'd have to divide your attention among everyone. But, if you are creating a death fest for your Sims's household, we totally won't judge you if you ignore them at their peril. 😉
Final Thoughts
Well, we hope that with this article, we were able to help you in knowing how to expand your Sims households! With these mods, you'll find so much delight in having loads of Sims in your household. You can do challenges such as creating a family of multiple occult Sims that live together, or you can let generations of Sims keep living at the same time in one household by turning death off in the game. Whatever way you like it, it is always entertaining, to have an army of Sims ready for your disposal anytime, and anywhere. Happy simming, simmers!