Horses, huh? Tell me, simmers, what's better than buying a new Sims 4 expansion pack? It's without a doubt downloading a chunk of correlating CC! Luckily for all of us, there's already a great many Horse Ranch CC available on the internet, and it may get overwhelming to keep track of everything. So read on and stay in the loop of the top CC for your current favorite Sims EP! Have fun downloading!
Giddy Up with these awesome Horse Ranch CC: Build/Buy Objects (Functional/Decor), Poses, CAS items & More!

Cats & Dogs was a dream come true, and it still is, to this day, one of the best expansion packs, for a whole lot of reasons. When the Horse Ranch EP news was leaked, I had that same gust of thrill and excitement. Our Sims can now have horse companions, and they're fully customizable, with a great many Sim interactions.
All of that begged the need for horse CC, from build/buy objects and poses all the way to CAS items of all sorts.
If you already have the Horse Ranch EP, this list will print a smile on your face. We promise! And now without any further ado, let's jump right in!
Have you seen our latest CC creation though? It's a cool mix between Barbie and the Horse Ranch expansion pack. Click the image below to learn more!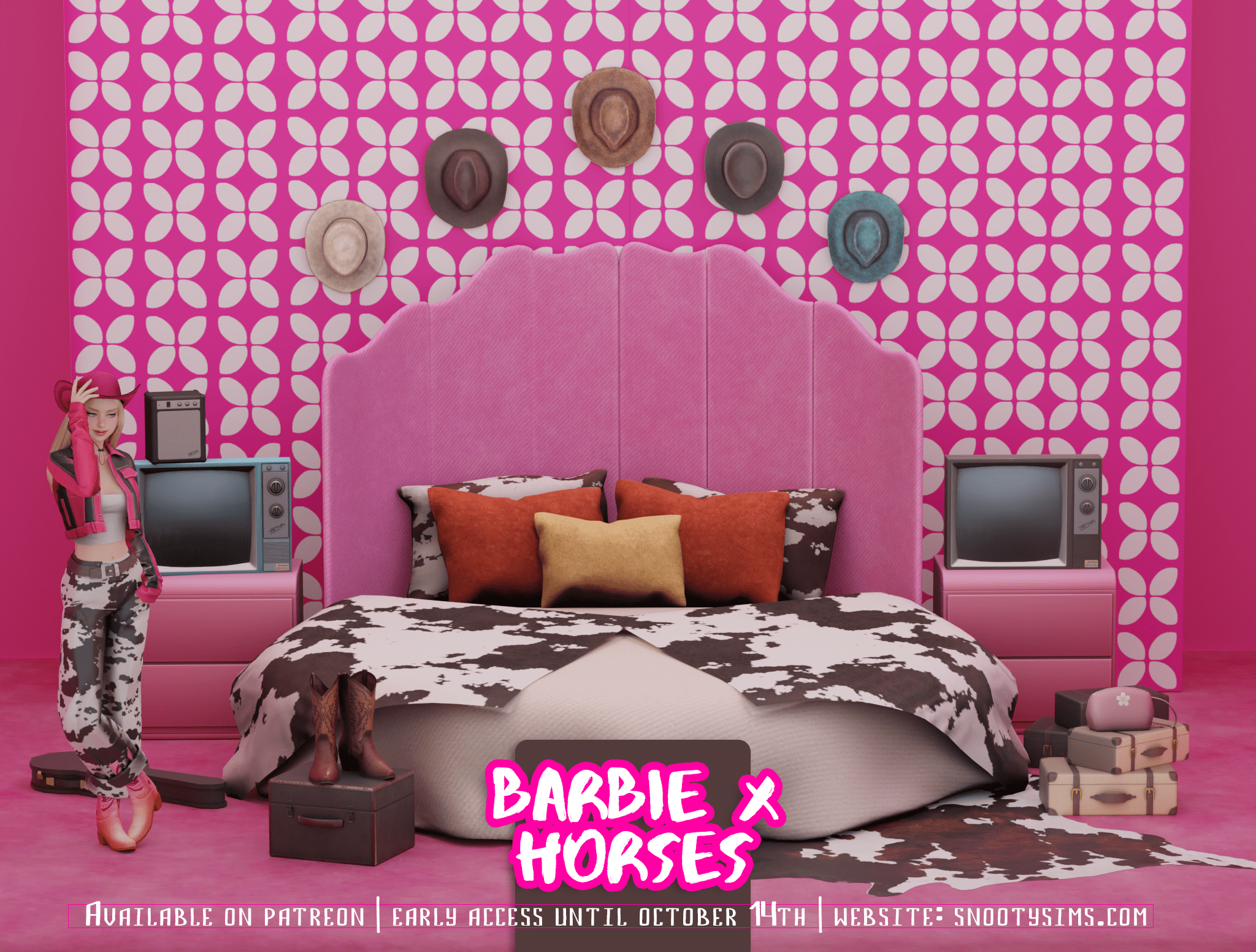 ---
The Horse Ranch Simstagram Pose Pack (For Horses & Sims)
If you're one of horse lovers, then you'll like this pose pack. It'll showcase the great bond between your Sims and their horse. Have a look at the image below to see the different poses included in this set.
---