Get Your Sim's Life Transform into a Harry Potter Theme
We all have watched or read Harry potter at some point of our lives and some of us are more than a fan of Harry Potter franchise. Keeping that in mind, here are Harry Potter themed mod that will let you style your Sim form clothes to home décor, and you will find it very satisfying to see your Sim living a Harry Potter dream in the Sims world.
Plunge into the Harry Potter Life-style
Harry Potter Themed Sweater – MESH NEEDED
For someone who enjoyed the novel or the movie Harry potter a lot, would definitely love this sweaters. They come in seven different color and designs. Each one is more unique than the other.
Harry Potter set
A Harry Potter fan tries to add Harry potter theme everywhere and this also includes decorating their house with it too. This set comes with a Harry Potter antique clock, wizard, bed, flying snitch, magic knitting and a chest.
Harry Potter Books *Readable*
This is your Sim special Harry Potter book that your Sim can read in the game. There are five variations. If you are a true Harry Potter lover then you would buy all of them.
Harry Potter Toddler T-Shirts 2
These cute little T-shirts are so adorable and perfect for a Harry Potter lover. The base color is white for four t-shirts and purple for another. The logo or print on it is different in each. They are very cute.
harry potter set – Get to Work needed
These Harry Potter themed tops are for females. They are loose and kind of cropped. They come in three variations. The theme is Harry Potter but they have a Hippie vibe too.
Harry Potter Tattoos
If you are a tattoo person and you like Harry Potter then this mods are for you. It comes in three variations. The famous deadly hallows tattoo, the time turner tattoo and dementor +stag tattoo. They all are very artistic.
Harry Potter Hogwarts Quidditch Jumpers
These jumpers are Harry Potter inspired. They are for your female Sims. They come in four color variation. They are rather stylish and will suit your teen sim to adult sim.
Poster Harry Potter and the half-blood prince
If you are a diehard Harry Potter fan then this is the perfect wall décor you can get your bedroom. It is the movie "The Half Blood Prince". The Posters color contrast is very dark and looks great.
Harry Potter Quotes
Whenever we love a novel or a movie, we tend to memorize our favorite quotes from it. When you can use these quotes to decorate your house, how wonderful it would be? These Harry Potter quote wall arts are very cool. They come in five variations.
Poster Harry Potter and the chamber of secrets
This is another Harry Potter poster that you can add in your bedroom. These posters would look good on top of the bed, alongside the bed or on top of your small drawer. This is for the movie "Harry Potter and the Chamber of Secrets".
Poster Harry Potter and the deathly hallows part 1
This is another Harry Potter Movie post from the movie "Harry Potter and the Deadly Hallows". It looks rather spooky and the color combo is very interesting. It will suit any décor of your room.
Poster Harry Potter and the deathly hallows part 2
This is also a Harry Potter movie poster from the Hit series called "Harry Potter and the Deadly Hallows". Here the color combo is slightly red and black. You will find a sorcerer behind Harry and doing a magic.
#NAME?
Poster Harry Potter and the order of the phoenix
This is also a Harry potter movie poster from the movie "Harry Potter and the Order of the Phoenix". The color combo is dark, whitish and ash. You will see two sorcerers fighting with each other doing magic.
Poster Harry Potter and the prisoner of Azkaban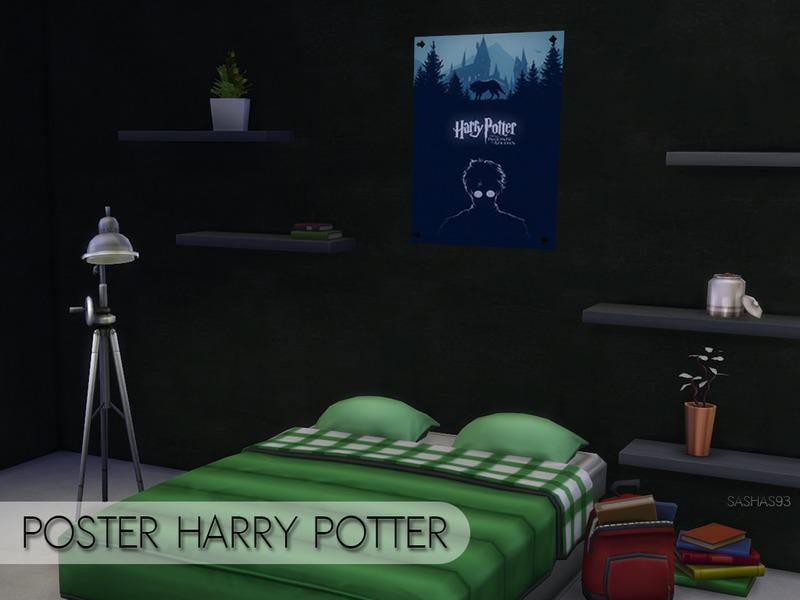 This is also a movie poster from Harry Potter inspired from "Harry Potter and the Prisoner of Azkaban". You will see a wolf standing alone behind harry in this poster. The color is bluish mixed with black theme.
Poster Harry Potter and the Sorcerer's Stone
This is a "harry Potter and the Sorcerer's Stone" poster to hand in your bedroom or even in your living room. The color theme is reddish and black. It gives out a spooky vibe.
Harry Potter's Hoodie for men – Discover University Needed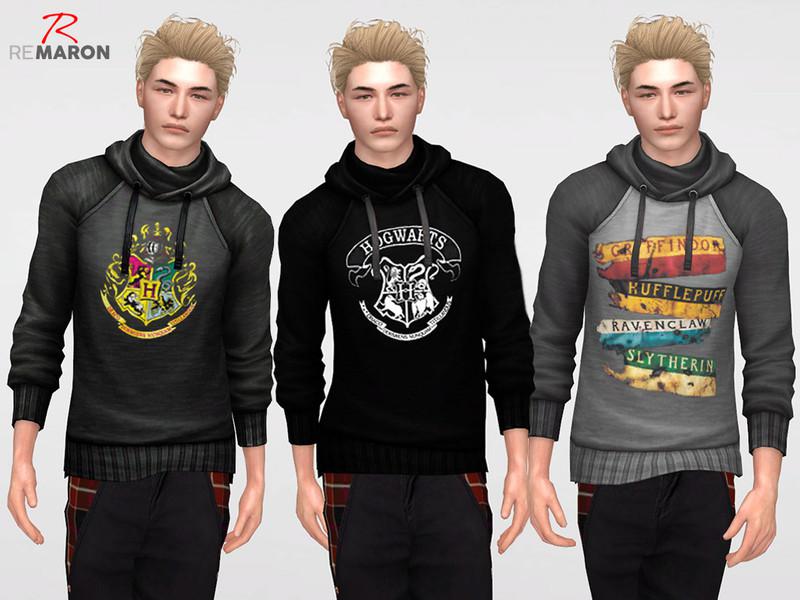 These are Harry Potter inspired Hoddie that is perfect for teens, young adults and adults in general. If you are a Harry Potter fan then you would love to wear these stylish Hoodie everywhere. They come in nine different swatches.
Harry Potter Cropped Tank Tops – Perfect Patio needed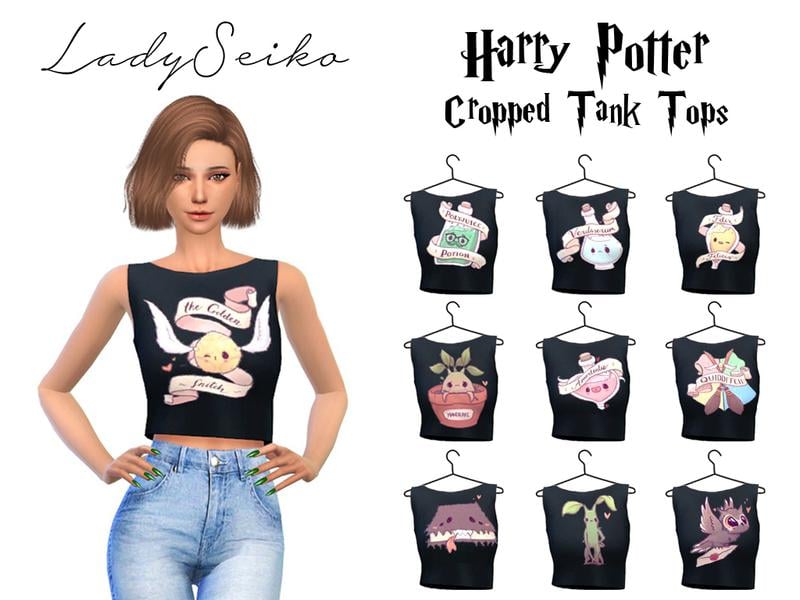 These crop tops are for females and they are adorable. There are ten variations and all of them are very cute. They would look good with regular jeans or leggings. You can rock them off with skirts too.
Harry potter's Sweater for women – Parenthood Needed
This is very trendy one side off the shoulder sweater for females. They will look good on every women but teens and young adults would prefer them more. They come in nine different swatches. Each and every variation is praise worthy.
Harry Potter Socks
The deadly hallows sign is perhaps the most popular sign of the Harry Potter franchise. These socks come with the design of deadly hallows on them. Black and white contract is pretty sleek. They are high kneed socks and they will look good with everything.
Black and White Harry Potter Canvas Art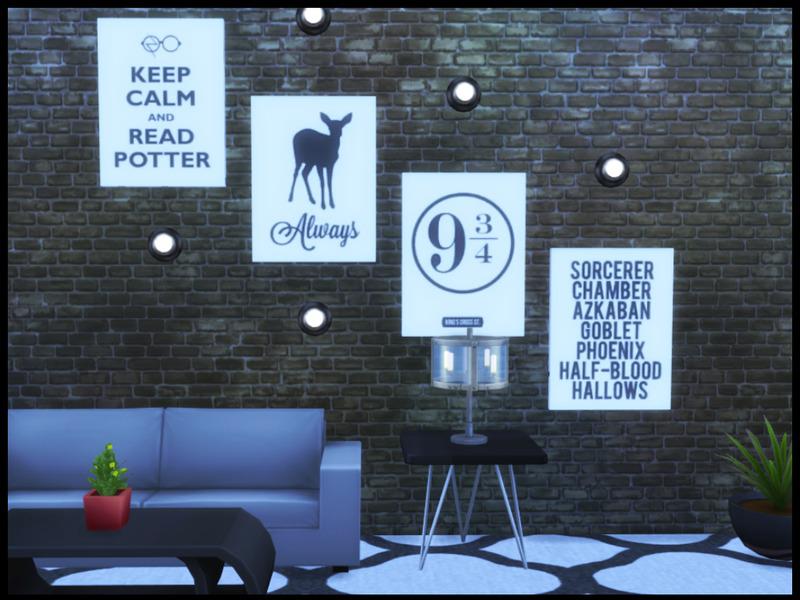 If you are a fan of Harry Potter and if you like the color black and white then you would love these wall art. These canvas art are very classic and trendy. They will transform your living room or anywhere you place them. They come in four variations.
Harry Potter Family Photos
This is a classic wall art which will let your guests instantly know that you are a diehard fan of Harry Potter. These are family photo imitation of Harry Potter characters. There are four variations to choose from.
Harry Potter Tank Tops – Female
These tank tops are Harry Potter inspired. You will see their quote, signs and designs that will make you remember Harry Potter. They come in four variations. They are great as Sleeping outfit or a casual chilling top.
Harry Potter
This is actually a painted art of Harry Potter and then it was created as a Sim Mod. It looks very artistic and classy. It will look very elegant in your living room or bedroom.
Harry Potter Movie Poster Set 1
This Harry Potter poster set is very simple. They are just the real posters of the movies that have been released. The first six movies are in this set. They are good for your teen's bedroom.
Harry Potter Rugs
These Harry Potter theme rugs are very artistic to look at. They come in four variations. Two of them are in black and white style; one of them has a blue tone and the other in red and off-white rustic theme. All of them will give your household a Harry Potter spin.
Harry Potter Bedding Set
This is a bed sheet with a Harry Potter theme. The color combination is red and yellow. It says Gryffindor on it and it has broomsticks as a sign. It is good to give your bedroom a Harry Potter theme look.