What we here at Snootysims love about the Sims 4, is the amazing community of Simmers who keeps on sharing their amazing creations via the gallery! Seriously, there are so many incredible builds on the gallery that most people don't even know exist! But, do not worry, we got your back – because in this post we will show you 10 of our favorite Sims 4 builds – which you can download from the gallery for free!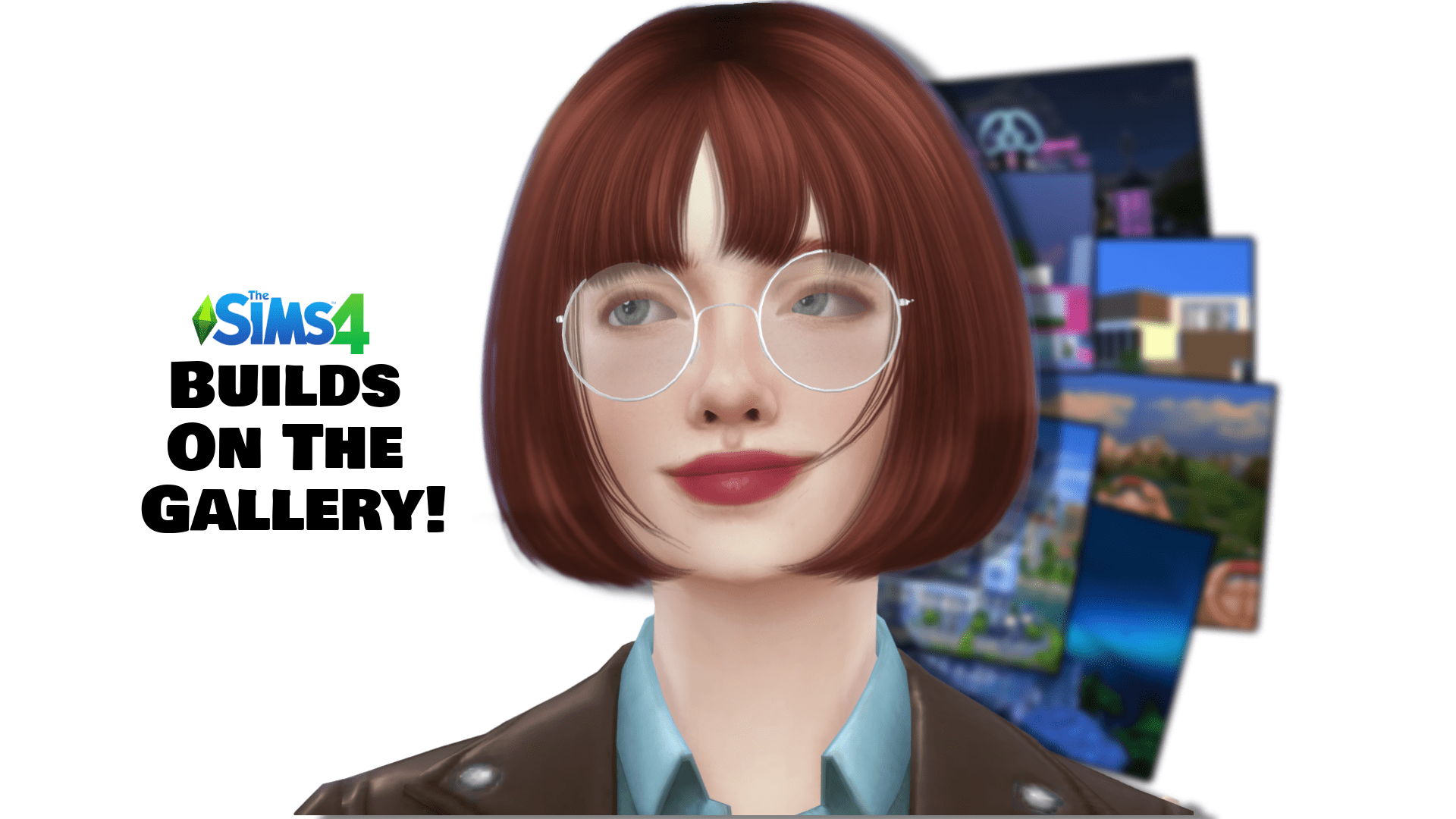 Amazing Sims 4 Builds: houses, Castles, & More!
Whether you are an awesome Sims 4 builder or more of a gameplay nerd does not matter… What matters is that you are a Simmer who can appreciate an amazing build – which, we know you all are! The Sims 4 gallery is full of incredible builds created by Simmers from all over the world. And, as you know – we can all download these builds for free, and place them wherever we want in our worlds.
This post will feature some of our favorite Sims 4 builds from the gallery. Many of which require a lot of the Sims 4 packs, but some only require the Sims 4 Basegame. Yes, Basegame! Trust us when we say you will be absolutely shocked when you see the builds that only require Basegame… It's wild! Anyway, let us take a look at these 10 fantastic builds.
1. wozwith's School Build – DEVONBUMPKIN
If you have been following DEVONBUMPKINS "Let's Build The Worlds" YouTube series, you will have seen the episodes of this build coming to life. This stunning creation is meant to be the Hogwartz of the Sims 4: Realm of Magic – and we are in love with it. Everything from the magical orbs flowing in the air, to the intricate design on the roofing, the common rooms, the story… Just believe us when we say that this build is amazing!
So, if you are lucky enough to have all the packs that are listed in the photo above, you should definitely download this gem! We don't think we have seen anything so magical in the Sims 4 ever – and that says it all…
2. Barbie Dream PentHouse Build – DELIGRACY
Speaking of Sims 4 YouTubers, if you haven't heard of Deligracy, you must have been living under a rock… This Barbie Dream Penthouse was created by Simmer and YouTuber Deligracy back in 2016, as part of a "Barbie Let's Play" she was playing. The speed build of this fancy penthouse is also up on her YouTube channel, and you can watch that here.
Though this dreamy Barbie apartment requires a lot of the Sims 4 packs, we could not help but mention it, just because it is so iconic. We know there are a lot of Simmers who have a soft spot for Barbie out there, who will absolutely love this build. So do yourself a favor, and check it out!
3. Modern Pool Build – VALRHONAMARA
Though the Sims 4 has the ability to create pools, we haven't seen many pool houses in the gallery before. This is why this modern pool house by VALRHONAMARA is even more special. Whether you wish to transform your Sims into a fit swimmer, or just have a nice place to have all your townies hang out – this is a great build for you! Just look at this modern beauty. We are loving the light wood tones, and the look of that water – incredible!
The best part is that you only need 7 Sims 4 packs to download this house. Which is way less than the previous builds we have mentioned. We really like this pool house, and we are sure you will too. So, go give it a download and a like now!
4. Bilbo's Hobbit Village Build – FINDJOO
Calling all "The Hobbit" fans – this is the build for you! Created by FINDJOO, this incredible build is a replica of Bilbo's Hobbit Village – we know, it's insanely good! But the best part is that it is fully Basegame! Yes, BASEGAME! No wonder this build has so many downloads and likes – it is truly a magical piece of art. We take our hat off to FINDJOO, really… We are kind of speechless.
So whether you want to fill your worlds with Sims 4 versions of hobbits, or just this hobbit village is up to you. But whatever you do, you better download it just to check it out because WOW! You will not regret it, believe us…
5. Furnished Penthouse Build – NAMIKA92
Let us talk about yet another penthouse, shall we? They really aren't talked about enough, despite their obvious beauty. Weird, right? Anyway, this modern penthouse is pretty much the opposite of the Barbie penthouse. First of all, it's not pink… This means there is a huge chance a lot more Simmers will like it. Since pink is obviously not everyone's favorite color. But brown is pretty neutral so…
Anyway, this nice creation features 6 bedrooms and 7 bathrooms, and is valued at §433,149. You can fit it on a 40×30 lot, but we do suggest you do so in the fashion district of San Myshuno since that's where this build is placed in the photo above.
6. Starbucks Windenburg – SUEPIXELS
Calling all Starbucks fans! You are gonna freak out over this build – we certainly are. So, this Starbucks cafe is created by SUPERPIXLES and features 4 bathrooms – which is pretty useful for a cafe. Anyway, it is valued at §234,492 and fits perfectly on a 30×20 lot. The style of this cafe is obviously the typical modern Starbucks we are used to in the real world. But, in terms of the Sims 4, this build really does fit best in Windenburg, just because that is what the creator intended.
So, whether you have a Sim ready to start up their own coffee shop, or you just desire a new hangout spot in town – this Starbucks cafe is certainly worth a download! And, it on requires 6 Sims 4 packs, comes on, this is amazing!
7. Amsterdam Town Homes – IIYONG1
Whether you are from the Netherlands or not – you can appreciate this Amsterdam build by IIYONG1. Just look at these stunning townhouses – we seriously cannot wait to download this to our game! So, this build is valued at §1,353,445 and is listed as a national park – but since the houses are fully furnished you can easily switch the lot trait out for residential.
The best part about this build though, despite its obvious beauty of course – is that it is fully Basegame! Meaning every single Simmer out there, who owns the Sims 4 Basegame can download this beauty right now! So, drop whatever it is you are doing – unless it is a baby or an animal – and get to downloading this build now!
8. Atlantis Castle Build – THEGREATSIMPHO
Okay, Atlantis fans, this is your time to shine. We know you are out there… We have seen many Atlantis build on the Sims 4 gallery. But this one… This one has got to be one of the best! Built by THEGREATSIMPHONY, this Atlantis can be used as a house, bar, park, or whatever else you want it to be. It has 4 bedrooms, and 3 bathrooms, and can be placed perfectly on a 64×64 lot.
So, no more wondering what to do with the biggest lots in your world – place this build there now! We fell in love with this build from the moment we saw it – and we are certain you will too. Now, make sure you have all the Sims 4 packs required to download this wonder, and then get it in your game! You deserve it.
9. Lighthouse Bar And Grill Build – DIPPYDESIGNS
Have you been looking for a nice seafood restaurant to place in the world of Windenburg? Well, look no further – we got the build for you! Created by DIPPYDESIGNS, the Lighthouse Bar and Grill is the perfect place for your Sims 4 townies to go grab themselves a seafood serving. With the fresh white and blue color scheme, this place screams European seafront restaurant, and we are here for it!
This build can be placed on any 30×20 lot, though we do recommend Windenburg – since it was made for that world. Furthermore, it features 2 toilets, so your Sims can take care of those needs too. But do not worry – this seafood is good – they will not get food poisoning.
10. Twinkle Twinkle Karaoke Build – FINDJOO
This colorful karaoke bar is yet another wonderful creation by Simmer FINDJOO. Their building skills are fantastic! The build can be placed on any 40×30 lot, and is valued at 396,122 Simoleons! Its colorful atmosphere truly lights up any neighborhood you place it in. And the bar is really the perfect place for Sims to hang out and let themselves loose! Whether you love the Sims 4 karaoke or not – this is a fun build to have in your game.
And the best part – it is fully and totally Basegame. Yep, no need for expansion packs, stuff packs, game packs, or kits. As long as you have the Sims 4: Basegame you are good to go. So, do yourself a favor and download this shining star now!
To sum it up, the Sims 4 has a wide range of amazing builds available on the gallery. And that is thanks to the wonderful Simmers in this community who keeps sharing their creations with the rest of us. We are truly very grateful for that, and we hope to see more creations pop up in the gallery as time goes on. The 10 builds we mentioned in this post were just some of our personal favorites from the Sims 4 gallery. But we would really love to know which Sims 4 gallery build is your favorite! Let us know in the comments down below.
Anyway, thank you so much for stopping by today. We wish you a wonderful day, but most importantly… Happy Simming Everyone!