Games & Teens Career Mods
Who could be more enthusiastic and passionate about career building than teens all set to kick start their professional life whether the part-time or full time and earn a handsome amount even at their early career stages? These mods bring a great opportunity for all talented teens seeking a career in diversified fields. Explore these mods offering some great career ideas for teens belonging to different fields. No matter what your interest and field are, you can always turn to these game additions and earn a lot of extra bucks.
Before diving into the list: The main post on career mods for The Sims 4, can be found here. More general information on the career paths is included in this post.
Explore these games that are all about Teens Career
PRIVATE TUTOR CAREER (TEENS)
Are you a smart student who can manage to spare some time to help your friends and some junior students in lessons, assignments, and homework? After all, it's a source of making some good cash! If interested, Private Tutor Career is an ideal game to try on, as it connects you with those seeking help in their academic activities.
Ultimate Teen Career Set
Looking for the best career set for you as a teen? Explore the widest range of career sets available at the Ultimate Teen Career set game. Browse through various categories and choose the one best suited to your tutor's goals and interests.
Teen Careers for All Ages
Age is just a number to be a tutor. Teen Careers for All Ages reflects the same notion, providing lots of career opportunities for teens belonging to different age groups. You just need a bit of smartness, intelligence, and time management to start it over right away!
Social Media Career for Teens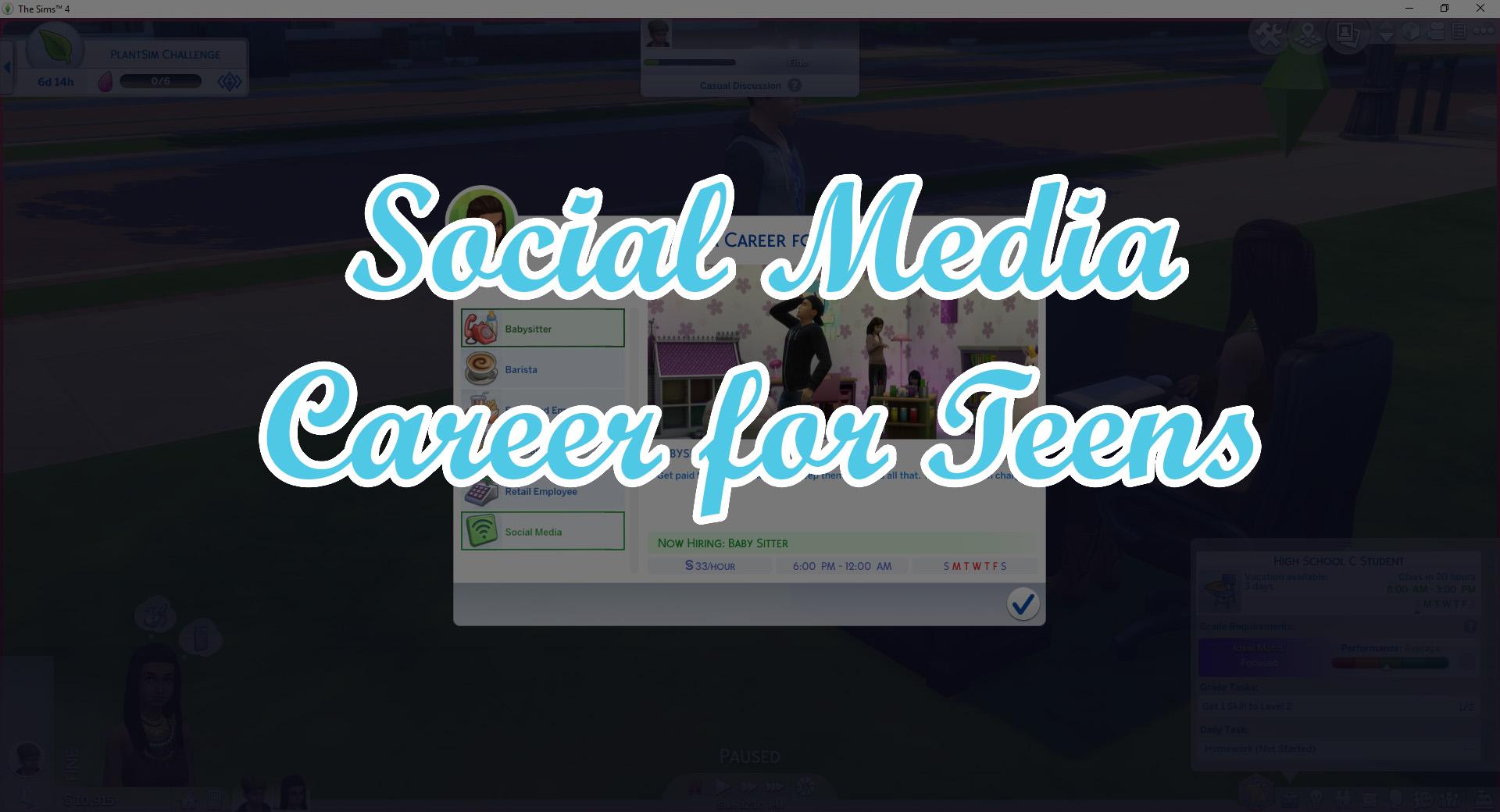 Being a teen, you must love social media, we know. How about starting your career in social media? What could be more exciting for a teen than working at their favorite social media platforms they use regularly themselves? Explore a range of social media career options at the Social Media Career for Teens game.
Sims 4 Teen Job Career Set
Planning for utilizing your summer break in the best possible way? Opt to Sims 4 Teen Job Career Set to explore a range of teens' career options including baby sitter, barista, camp counselor, fast-food employee, life guard, etc., and earn handsome bucks. No matter what your interests are, you would find something matching to you!
Adult Gardener Career for Teens
Unlock your Gardner's skills and passion and choose from a range of Gardner career options available at Adult Gardener Career for teens. It's the time to turn your fond into a career that can easily help you earn a handsome amount of bucks!
All Freelancer Careers For Teens
Leverage the power of the internet that has made freelancing super easy and devoid of any legal formalities. Doing freelancing being a teen is possible now. Browse through a range of freelancer career options for teens exclusively available at All Freelancer Careers for Teens game.