Are you interested in the latest interior design trends and love the industrial decor style? This style is a fine mixture of metal and wood you can find in old industrial zones and a modern approach to interior design. With the right furnishing and careful selection of floors, double doors, and wall patterns available in the game, you can create such a room in your Sims home. However, the only remaining thing you need is some authentic industrial furniture. If you were wondering where to get such pieces, the answer is – in the Sims 4 Industrial Loft kit. Explore what you can expect from this pack!
If you are interested in industrial kitchens and kitchen appliances, go to this page.
What is The Sims 4 Industrial Loft Kit?
The industrial Loft Kit in The Sims 4 is an impressive addition to Sims 4, inspired by the beautiful architecture of places like Brooklyn, or the industrial quarters. The kit was officially launched in 2021 as a primarily interior decor pack. As such, it is a great mix of contemporary and edgy furniture design.
Above all, the Industrial Loft kit comes with some smart design choices that match the current interior design currents in the world. From large windows for ventilation to wide sliding doors, you'll get to enjoy decor that mixes history with modern life.
If you want to get your Sims some fresh and edgy leather jackets look no further. Check out the best male and female lather jackets cc for the Sims 4 here!
The key features of the Industrial Loft Kit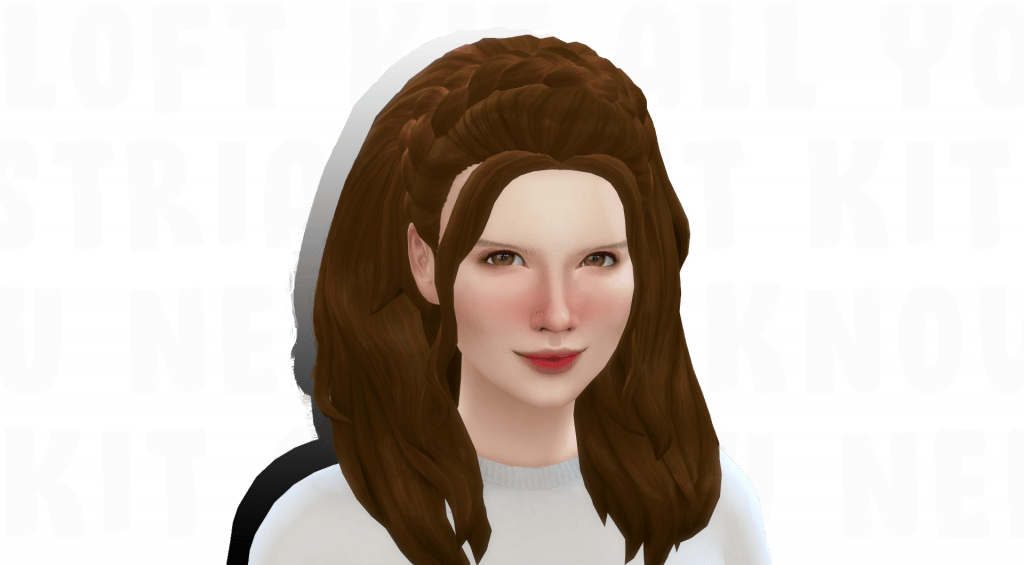 The main artistic direction behind a lot of the assets in this DLC is based on modern design trends, especially in big cities. You'll find that all things that come with it are quite contemporary. There is no doubt that modern living and big cities were the blueprints and sources of inspiration. There is a warm presence in the way everything is presented that makes you genuinely like the industrial elements. Sharp angles, amazing lighting fixtures, and plain color palettes do wonder for any Sims 4 interior.
sharp elements
With the Sims 4 Industrial Loft Kit, you can quickly begin to appreciate just how amazing coherent interior design elements are. You'll be able to enjoy mixing, matching, and editing various parts of your home with new, edgy lights. In other words, you'll get a chance to play with vents, piping, and artificial lighting to really match that big city apartment vibe, which rocks.
Looking for more industrial interior elements for the Sims 4? Find more sims 4 industrial loft cc on this page.
Build/Buy Mode in sims 4 industrial loft
In the Build/Buy mode, you'll quickly find some interesting items worth checking out. They are all reasonably priced, so you'll find yourself wanting to switch them up a few times. There are a total of 26 new metal and wooden elements that are designed to fit into the industrial theme of this kit.
Some of the highlights include stylish bar lights that give a soft glow to the entire room. You'll also find fresh bedroom furniture, making it easier for you to truly imbibe the industrial design life. Unfortunately, although the furniture is spectacular, you won't be able to choose between many swatches for the selected pieces, which is a bummer. Additionally, the kit also lacks tiling, floors, wallpapers, and other perks from the Buy mode, which would be a nice addition to the industrial theme.
furniture and decor
However, most of the innovations that come with the Sims 4 industrial loft kit are mainly decor elements, with fewer key furniture pieces such as beds or kitchen elements. This is what you can expect:
4 piping (three horizontal and one vertical) and 4 industrial lighting elements
3 wall decor elements and 1 rug
3 decorative plants
1 bed, 2 closets, and 1 bedside table
1 arched classic window and 1 door
2 tables and 1 bar chair
1 sofa and 1 matching armchair
Pros and cons of the kit
Unfortunately, the Sims 4 Industrial Loft kit is exclusively focused on helping you level up your interior. The pack doesn't include any new perks to help you style up your characters, which can be a downside. Additionally, you won't be able to enjoy new hairstyles, clothes, or any other new CAS perks. The pack doesn't feature a big round sims 4 industrial loft kit window, that was initially advertised, along with some other build elements.
The biggest pro is the consistency of furnishing. You'll be able to furnish a whole room using only stuff that comes with the lot, which is nice. The stuff is authentic and never seen before in the game, which makes it a nice addition to existing furniture. It is also relatively affordable for Sims on a budget!
If you want to level up your Sims 4 experience and try something new, check out Sims 4 Mods like free expansion packs here!
Get creative with sims 4 industrial loft
The best part of this DLC is that all furniture pieces are effective and match each other. You will be able to create a theme for your home or choose individual pieces to spice up boring interiors with a mix of materials. Metal ventilation pipes that are suspended from the ceiling can be a nice touch to brick or concrete walls and floors. In conclusion, your Sims home can look like a basement or a shack. Or, it can look like a luxurious contemporary apartment. The choice is all on you.
Want to see what else is there for you in Sims 4? Read more about Sims 4 expansion packs and what they bring to the table here.