Exclusive Build Mods for Sims 4
The best thing that we love about Sims 4, a simulation game for different life situations, is that it opens a new horizon of creativity for the players; whereby, they can create something on their own and change or customize just anything they want. The luxurious build mods, especially modern doors, are highly admired by Sims and if you try these given exclusively developed door mods for your sims, you're sure to get a great sims experience.
Ambiance Made Great with Build Mods – Doors for Sims4
Ambiance counts a lot in having a great Sims 4 experience, and one way to achieve the best ambiance is to have the luxury and unique build mods in the form of contemporary and luxury door designs. Enjoy and try these amazing door mods for your sims and you'll love every bit of it.
Altara Double Glass Door
Glass is now the most common materials to be used in the Sims building structure, and for good reasons. It looks sleek and neat and adds a luxurious appeal to the architecture. This modern double glass door mod is available in a white and black frame.
Altara Double Door
Want to have a dense and posh look to your sim's building? Try this fully colored double door, featuring internal grilles and metallic constructions to depict superior strength and durability.
Altara Door
Single doors are widely seen in sims 4, and we have got an amazing collection of single door mods for your sims. Look at this amazingly designed, well-crafted single door mod that is all set to bring charm to your sim's lifestyle.
Neodymium Fireplace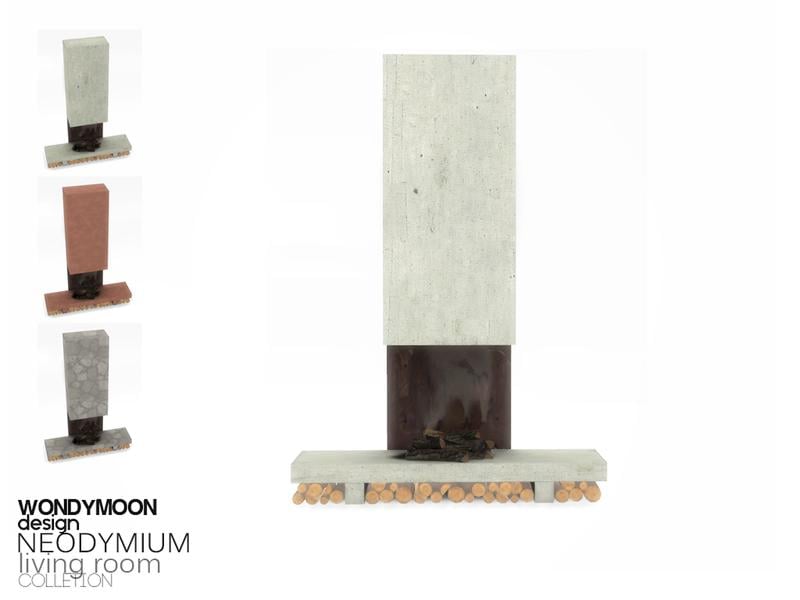 Time to make your sims feel warm and comfortable and why not? The winter is at its peak! Try this modern fireplace mod that is made of metal and tempered glass, resistant and robust, has a long life and better stability, easy to use.
Vibe Door
Love to have a uniquely crafted door mod made from a single and narrow glass vibe? This amazing door mod would be suitable for all kinds of buildings and your sims would love to have this single door mod in their living rooms.
Vibe Double Door
Having balconies and outdoor spaces in your sim's building? Why don't you add an extra appeal and posh feel to these areas with these double vibe doors that just look amazing and allow clear light passing?
BuildBuyMode Unlocker
When it comes to having your customized build mods for your sims, the options are limitless; enjoy the widest collection from a chair to door to sofas to table to guitar rack to animal-shaped decoration pieces and so on.
Lanham Window Tall Full Slanting 1×1
Slanting windows are the new fashion and your sim's building must integrate the same within. These slanting windows, featuring a wooden frame and glass fixed in it, would enhance the overall appeal of the rooms.
Perfect Fit window Privat Single 2×1
The perfect fit window is great for small sim's rooms and areas like the garage or even basement. This single framed window is available in 3 colors with full blinds and no blinds options. You can even use these for your sim's bathrooms.
Dual channel fireplace
Nothing seems classier, comfier, and trendier than this beautifully designed dual-channel fireplace that gives your sim's living room a comfortable appeal and makes it a great spot for gatherings.
Solatium fireplace
This amazing fireplace, available in sectional design and 4 colors, offers a layered flame effect to create a realistic fire with adjustable brightness and speed settings. Great for the winter season for your sims.
Window SF Seamless Middle 1×1
Get a nice range of these 1 by 1 size windows for a variety of build applications in your sims to play. Made with a sturdy and thick wooden frame and features a great appeal for your indoors.
Solatium fireplace with logs
Get a complete winter package with these amazing fireplace design with logs. Decorate your sim's Christmas gathering with the same and create an oomph effect in the living room to the fullest.
Huge Door and Window Set Update with Double Doors
Want to have a complete set of a huge window and door? This artistically developed huge window and door set with a double door design is the best solution. Give your sim's building a new look.
Lyne Build Addons – Half Blinds V1
Just like us, your sims need privacy too! Give them privacy with a twist and creativity by using these gorgeous blinds featuring minimalistic design and an elegant appeal. Available in different colors and sizes.
Lyne Build Addons – Radiator – 1×1
When it comes to the build add on and accessories, you can't forget the radiators for fixing the things perfectly. Get these metallic made radiators available in different colors and can be used for a wide range of applications.
Lyne Build Addons – Three Quarters Blinds V1
Looking for some specific size of blinds for your sim's house? These 3 quarter blinds, available in assorted colors, are a perfect choice. Made with sturdy and elegant material.
Faze Door
Faze doors have been popular around for ages and are especially admired in the outdoor areas to help pass the sunlight, These faze doors, made from wooden frames and glass, give your outdoors as well as indoors a unique appeal.
Harvestable Artichoke, Aubergine and Avocado [Updated 16th October 2019]
Your sims would love to have plants and vegetables in their garden! And that's why you must try these harvestable artichokes, eggplant, and avocado mods for your sims who love gardening too.
Harvestable Cocoa Bean + Optional-Recipes require Cocoa Bean Override [Update (16th Oct 2019)]
If your sim is a chocolate and coffee lover, you just try this uniquely crafted cocoa tree and cocoa bean harvestable mod. Your sims can now cultivate their cocoa in their garden and make the best of the space to fulfill their choco cravings.
Celia dining and living room – Fireplace
This bold and dark-colored fireplace is the best accessory for the big living rooms of your sims. Made with superior quality concrete with a sectional design, this fireplace offers all that could be expected in winter – warmth, comfort, and style.