There is a new update for the Sims 4 this September 2023, and in this article, we'll detail everything we know so far!
A New Update Just In Time For The Release of The New Stuff Pack
We have recently informed you about The Sims 4: Home Chef Hustle, the latest stuff pack that will soon give more flavor to our gameplay. But in time for the release of the said pack, The Sims 4 also received a major update this September 26, 2023, which includes pleasant little tweaks and much-needed bug fixes. Read all about the said update below!
All-New Features For The Sims 4
In a tweet last September 26, 2023, The Sims 4 mentioned that the game will receive new exciting updates. Here are all the features that are included in the said update:
1. Recipes Have Been updated, and can Now Be Filtered.
For added ease, you can now filter recipes through various categories, including vegetarian, lactose-free, meat, seafood, and sweets. Not only that, Cooking, Gourmet Cooking, and Baking recipes have been also updated to accommodate other existing in-game ingredients!
2. Sims Can Now Bake Cupcakes From the oven.
Before the September 2023 update, Sims could only prepare cupcakes using the Whipped Dream Cupcake Factory. But now, they can bake these sweet treats using an oven, too!
3. Kids Can Now Use The ice Cream Machine.
Young Sims can now use the Sweet Tooth Ice Cream Machine, as opposed to not being able to do so in the past! This is an essential tweak, as it can serve as a fun after-school activity for them in the kitchen.
4. Little Appliances Are Now Portable!
You will now be able to drag around these small appliances from across the room. Plus, like laptops, food packs, and other small items, your Sims can now conveniently carry these appliances in their inventory—having the luxury to bring useful kitchen tools wherever they go!
Sweet Tooth Ice Cream Machine
The Gravy Fountain Mark IV Stand
Vintage Glamour Beverage Fountain
Blazin' Ladles' Over The Counter Oven
The Wavescatter
"No Space" Electric Oven Space Saver
Sugar Kane Popcorn Popper
The Schmapple Micro
Fountain of Mirth
Summer Drink Tray
The Food Annihilator
Luxe Drink Tray
The Omniwaver
Plus, Bug Fixes That You Wished For!
1. Base Game Fixes
Garden Plants – Plants will no longer randomly crumble into the ground as pitiful piles of dirt. Now, they will maintain their status as plants!
Sim Traits – Previously in Create-A-Sim (CAS), Sims will often engage in specific visual actions when you assign them traits. The new update has made sure these animations are back.
Newborns – In-game texts have been given some tweaks to accommodate the existence of Newborns.
Trash Fruit – Growing trash fruit has been a headscratcher for many Simmers for a while now, as the notorious fruit only occasionally grows from the trash. Well, the new update now lets you properly grow trash fruit from any trash pile!
Calls and Invitations – Buzz buzz! Your Sims can now receive calls and invitations from other Sims and NPCs again.
2. City Living Fixes
Vegetarians – In the past, vegetarian Sims used to grab leftovers that were not vegetarian-friendly, making their stomachs upset. With the new update, they would no longer go for these meat-based dishes once hunger strikes!
Vegetarian-Safe Recipes – Some dishes that weren't properly tagged as Vegetarian-Safe have now been updated, and vice versa!
3. Seasons Fixes
Bees – When applying Mite Treatment, bees will no longer get Enraged or Irritated!
4. Eco Lifestyle Fixes
Photographs – When storing photographs in the Storage Box, photographs will no longer turn black.
5. Cottage Living Fixes
Vegetables as Ingredients – In the past, some vegetables were not recognized as vegetable ingredients for a few recipes. The new update has fixed this.
Lactose Intolerance – Sims who are lactose-intolerant will now have more realistic (err, terrible) experiences when they accidentally consume food or drinks with dairy.
6. High School Years Fixes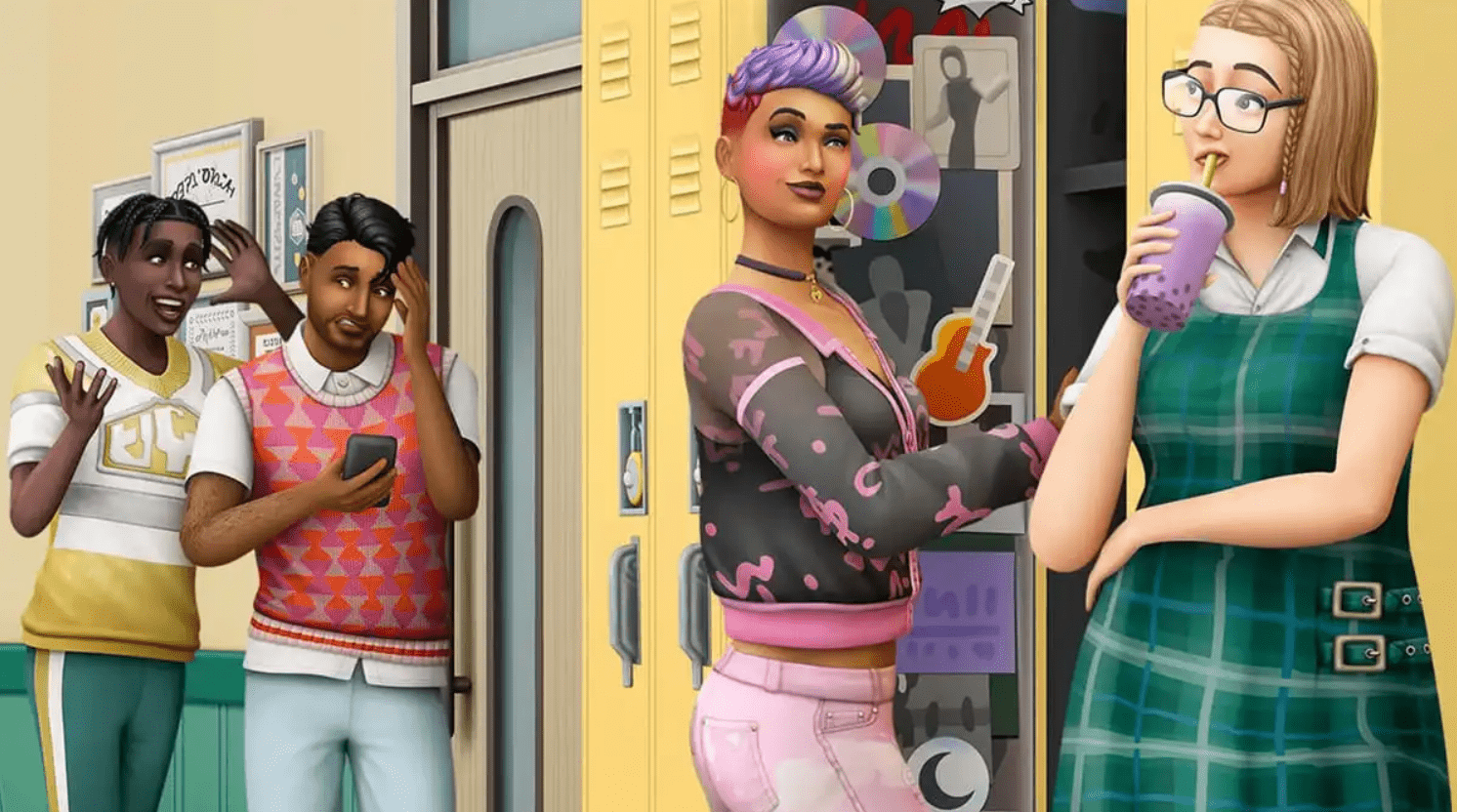 BFF Invitations – If you're getting irked at getting too many invitations to become BFFs with other Sims, the new patch already lessened this occurrence!
7. Growing Together Fixes
Photographs – When storing photographs in the Basic Keepsake Box and the Truly Ornate Keepsake Box, photographs will no longer turn black.
8. Horse Ranch Fixes
Ranch Hands – Ranch Hands will stay around and will only leave when you dismiss them.
Rider's Position – Riders will, at times, no longer linger on horseback when they are transitioning from Horse Barrels or Horse Jumps to doing something on foot.
9. Movie Hangout Fixes
Sugar Cane Popcorn Popper – Sims will now be able to check whether their cooking skill level is enough to prepare a certain popcorn recipe.
Final Thoughts
So, that's it! We hope you liked all the new updates and bug fixes from The Sims 4. Let us know what you think about these recent changes. We are on Facebook, Twitter, YouTube, Instagram, and TikTok, where you can follow and message us! Happy simming, Simmers!